'Children have a secure understanding of the ways in which Christian values guide their
attitudes and very good behaviour. They recognise the links between the values and the stories they hear in
worship and RE. Mutually supportive relationships reflect the commitment within the school's mission statement
to, 'Building good relationships and friendship through respect, tolerance and understanding.'
SIAMs Report 2016
SUMO – Putting Challenges into Perspective
Stop. Understand. Move On – SUMO
When challenges seem difficult to face, we use SUMO to put the situation into perspective. We follow these three simple principles to help: stop and take a breath, understand the situation and then move on positively. This means that we do not dwell on the mistakes we have made or the challenges of our day, we look for what we have learnt and how we can tackle the situation better next time.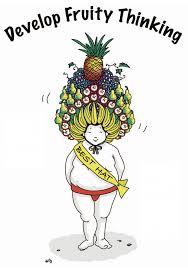 Fruity Thinking – Saying No To Negatives!
We use the ideas of SUMO to say no to the negative thoughts in our heads. We have learnt in our weekly SUMO worship together that negative thoughts are easy to have when tasks seem difficult. However, if we say no to the negatives and use our Growth Mindset we will have a positive outcome.
The seven points of SUMO are used in our classrooms and at playtime to help us manage the challenges of our day. We know that if we learn from our mistakes by tackling problems differently next time, then we can overcome all the challenges life throws at us.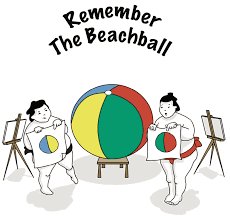 In our most recent SUMO worship we learnt about beachball thinking. If we are willing to see an event from the other person's point of view, then we can see the problem in a balanced way. This positive thinking helps us to understand and then move on.
Sumo Worships: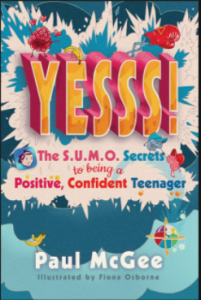 Our latest SUMO worships are all about our brain. We are learning that our 'Red Cap Brain' makes us think quickly and act often without thinking. Our 'Blue Cap Brain' slows down our thinking and allows us to make good decisions. We are learning in worship together to use our Christian Values and Sumo together to take a moment, breathe, think and act how Jesus would want us to.
Latest SUMO Worship April 2021
May SUMO 2021
October SUMO 2021 – Dealing with Hippo Time
January 2022 – Beach Ball Days
We began the new year with Beach Ball thinking. We joined together in worship on our first day back to learn all about seeing life from the point of view of others. We learnt a new word: empathy to describe how we can feel and understand the emotions of others. We can share not only in the joy of others but in the sadness, anger and frustration too. This helps us to understand how others feel when they are angry and helps us to support each other.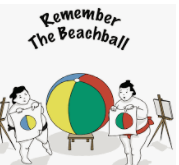 Our beach ball reminds us that although we might experience the same event, we might see it from different points of view. When we are holding a beach ball, we experience the same object but see different colours.