Our 3C's pupil voice group (Cool Christian Children) explore spirituality, life questions and faith in a safe, creative and interactive way.
We meet regularly as Atlantis class are now in charge of this pupil voice group. We work as a team but we have elected six children Summer, Rosie, Murphy, Emily, Felix and Thomas to be our 3Cs leaders.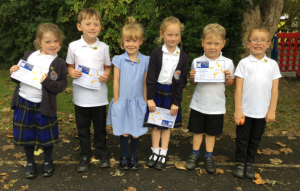 At Hoole St Michael CE Primary School, our Christian ethos forms a vital part of everyday life. We believe that all our pupils should have the opportunity to develop a set of values they can use now and in the future. To ensure Christian Values are at the forefront of each child's mind, we formed a 3C's  Group. Throughout the year, we organised various experiences to enhance our Christian education.
Intent:
To represent their peers in relation to our Christian Distinctiveness.
To promote Christian values and identify where they can be seen in and around school
To learn more about the bible and Jesus' teachings.
To plan and deliver key worships throughout our Christian Calendar.
To evaluate worship and award WWJD bands for children we have spotted showing our Christian Values around school.
We ask fellow pupils for their opinion about our values and our worship and use their feedback to shape future worship.
We place reflection prompts in each class's reflection areas to encourage children to continue their reflection beyond whole school worship time.
To meet with Christian visitors to plan events in school.
To support fundraising for Christian Charities.
At the moment we are working towards collecting for a Christmas Shoe Box Appeal and a sponsored walking event 'A Walk To Bethlehem'.