Class Dojo in Endeavour
We use our Class Dojo daily in Endevour Class. Not only do we celebrate all our fantastic work with reward points but we also share photos and important messages too. At the end of each day, we share our great work and all that we have been up to with our parents. This makes for a great partnership between school, home and our wider community as we all share our learning journey.
Here is an example of what you might see each day: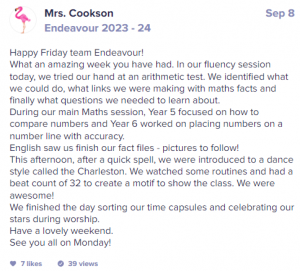 Parents can also send teachers private messages which we check regularly throughout the day. This gives parents the piece of mind to know any important information has been seen by the teacher.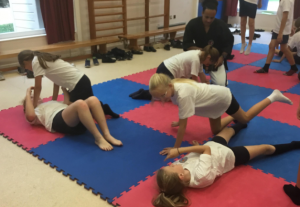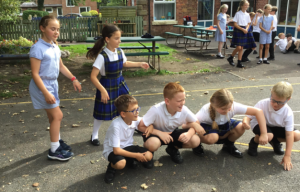 We share lots of photos too so that you can see what your child has been up to during the school day. We share anything from high school Zoom meetings to support transition, to RE and PE. You name it, it goes on Dojo!
Dojo Points: 
At Hoole St Michael we award positive Dojo points for hard work, effort and showing our Christian values. We also award points for great participation in lessons, fostering confidence and a go for it attitude to life.  Each child has their own Dojo avatar that keeps a count of their points.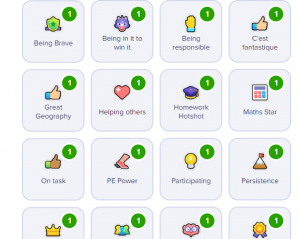 Private Messaging:
Parents also have the facility to private message us on Dojo to share any messages. This enables us to share great work with our parents and celebrate the achievements of our fantastic children.  Endeavour can also choose to have work they are proud of photographed using our #selfiehome pegs.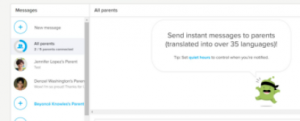 Portfolio:
This function enables children to hand in work to their teacher via document, video or photograph. Staff can give feedback and share in successes from home as well as in school.