In Honey Bees, we use Class Dojo to share with our families the things our wonderful children are doing in school each day. We post photographs of the children and daily updates, as well as reminders. Parents can use Dojo from home too; they can upload work, photographs or comments to their child's portfolio and it enables us in school, to see what the children have been doing at home. It is a really positive tool to enable our families to see all the wonderful things we get up to in and out the classroom each day!
We also use this platform for Dojo points as a rewards system. We give the children points for things like super listening, great phonics, working hard and being a good friend. In Honey Bees we are adding up our points as a team (as many of us are in on different days) and working towards achieving 100 Dojo points by the end of the term for a little treat!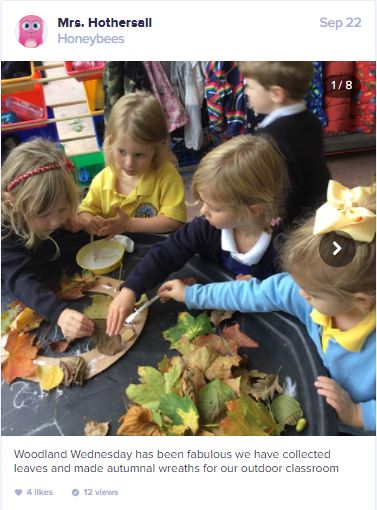 Miss Radcliffe does a great job of keeping this page up-to-date for our Nursery families.
We also share our 'Star of the Week' and 'WWJD; winners from celebration assembly on here every Friday.