Summer 1 – Buckets and Spades
Undulate Admiration Peace
We hope you've had a lovely Easter break and feel rested, ready for another half term of learning.
Below is our topic web for the next half term.
Spring 2- Growth and Green Fingers
Flourish Compare Service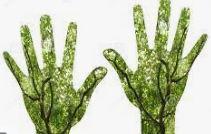 We are so excited to get stuck into our next topic! We will be getting outside in the beautiful spring weather and planting a wide range of seeds and bulbs.
Keep an eye out for pictures!
Below is our topic web for this half term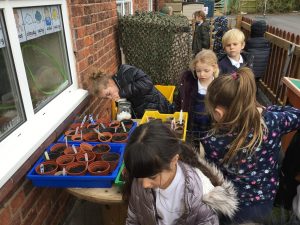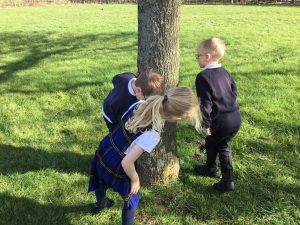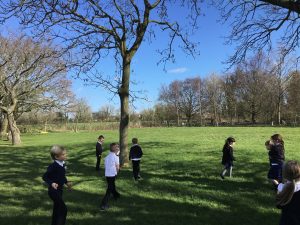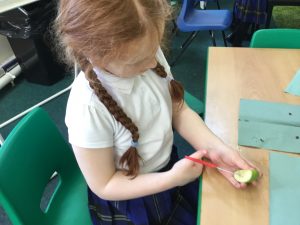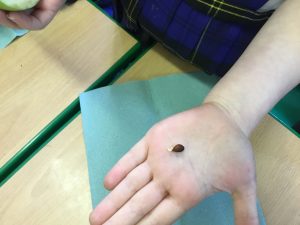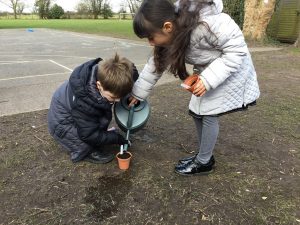 Spring 1 – Explorers
Camaraderie Crusade Justice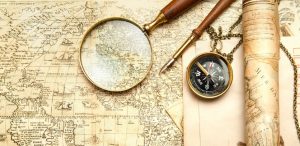 This half term we are becoming Pirate explorers and heading across the seas in search of adventure!
Below is our topic web for this half term.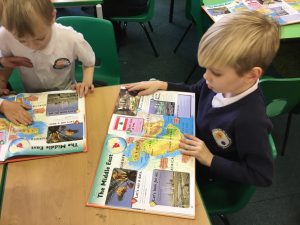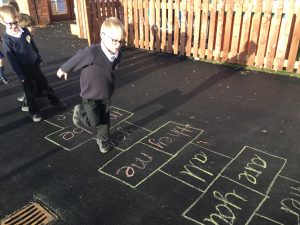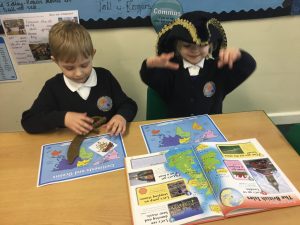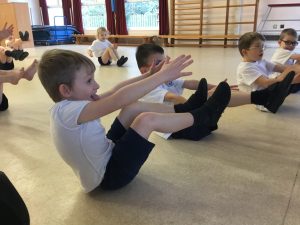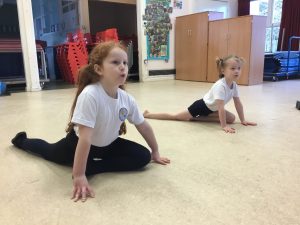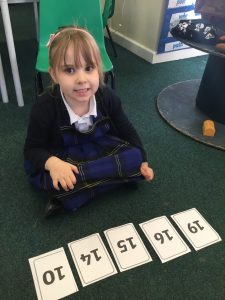 Autumn 2- Blast into Space!
Transit Frontier Respect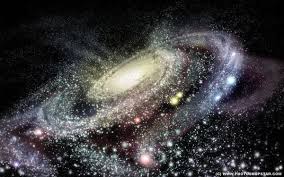 This half term we are heading in space for our adventures! Alongside our spectacular space theme, we will be having a WW1 week, anti-bullying week and Christmas writing week! We are looking forward to enjoying this Christmas time with our amazing class.
Below is our topic web for this half term-
 
Atlantis Long Term planner-
Autumn 1- Hopping around the world.
Adventure Diversity Exploration
It was lovely to see those of you who could make it to our 'Meet the Teacher' meeting. For those of you that were unable to come, the PowerPoint slides are attached below for you to look through. As always, if you have any questions or concerns please ask us at the gate or send us a message via dojo.
WELCOME BACK!! We are so excited to welcome all the children back to school after an enjoyable and restful summer holidays.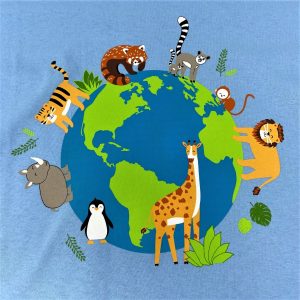 Our topic this half term is called 'Hopping Around The World'.
Below is the topic web for this half term-
This half term our topic words are adventure, diversity and exploration.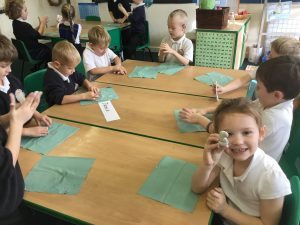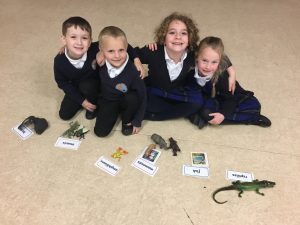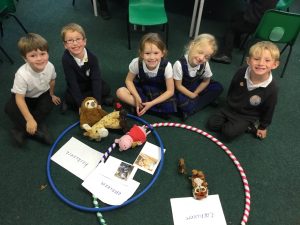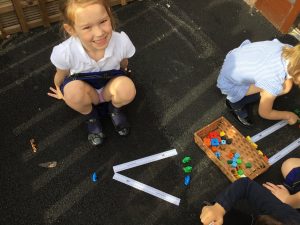 Our Class Prayer. September 2021.
Summer 2.
It has been an absolute joy to see the children back in school this term. I hope you are all as excited as we are to get back into another half term of learning, growth and discovery!
This half term, our topic called Animal Escapades! We also have some wonderful enrichment weeks planned in for everyone to enjoy!
Our topic words for this half term are escapade, curiosity and adaptability.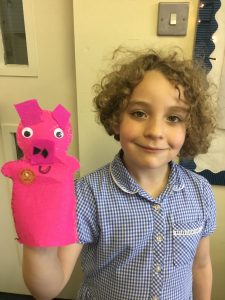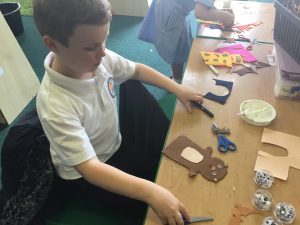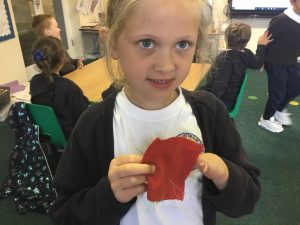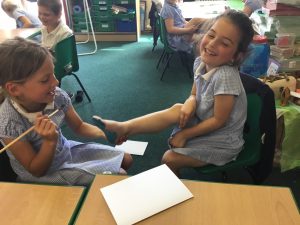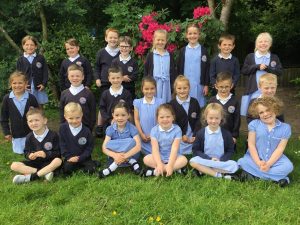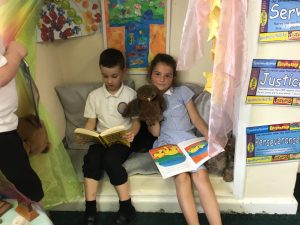 Fit Fortnight 2021.
Every year we celebrate Fit Fortnight at Hooel St Michael. This year we enjoyed a wide variety of different sports and activities. We learned about the body and what it needs to stay healthy. We also took part golf, cricket, rugby, football, skateboarding, scooters, dance, disco zumba and finished the fortnight with our sports day. We loved seeing the children step outside their comfort zone and try new things. They encouraged each other, persevered and demonstrated excellent growth mindset. We could not be more proud of you all!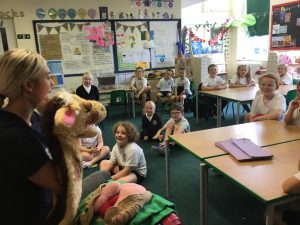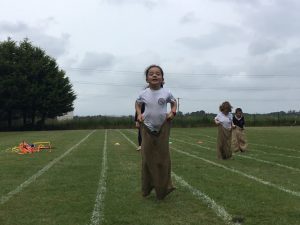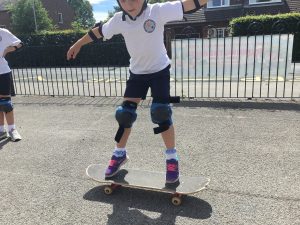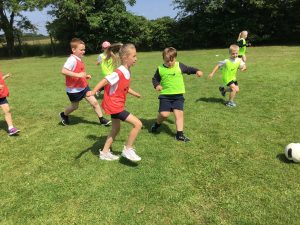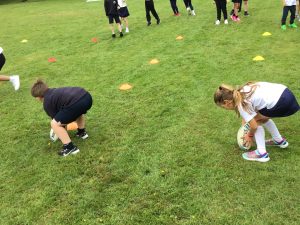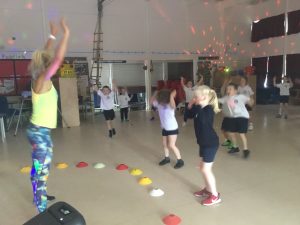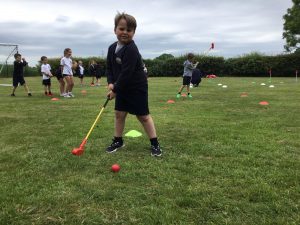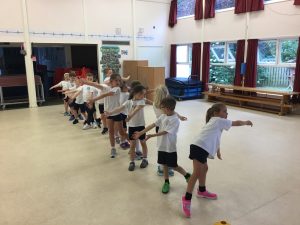 Our visit to church.
This half term, our RE unit has been about the church and why it is a special place for Christians. We are so lucky to have such a wonderful church on our doorstep and we thoroughly enjoyed exploring this beautiful building and its surroundings.
How does being in church make you feel?
"It makes me feel calm and safe"
"It makes me feel happy. I know that God is all around me everywhere I go."
"Being in church makes me feel very peaceful. It is quiet and there are so many nice things to look at. I feel very calm."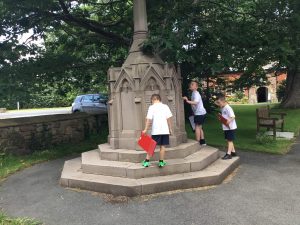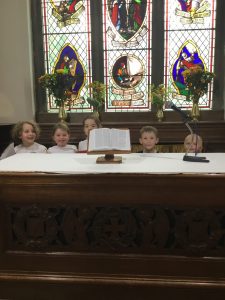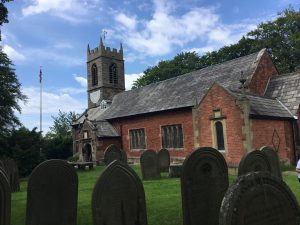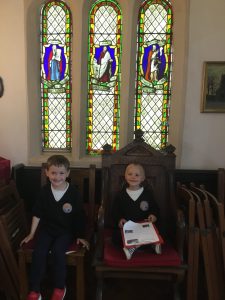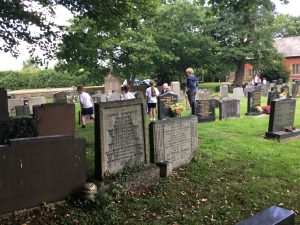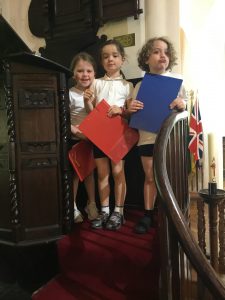 Summer 1.
Welcome back to a new term, Atlantis! We hope you've all had a lovely, restful Easter holiday. This half term our topic is 'Family Album'. Below is our topic web for you to read and see what we will be learning this half term.
Below is our Topic web for this half term-
This half term out topic words are Heritage, Community and Belonging.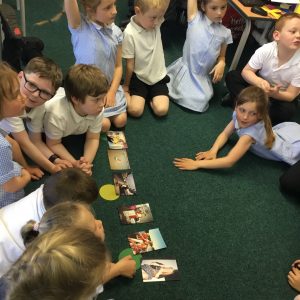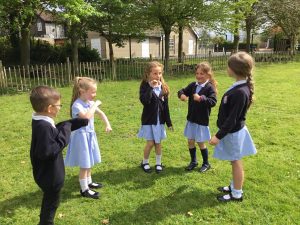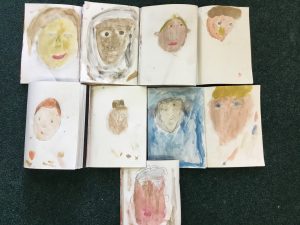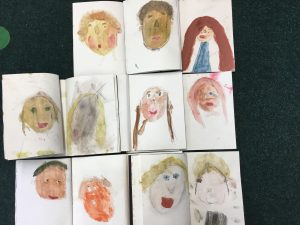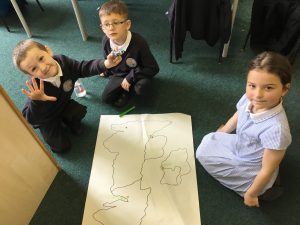 Throughout the summer term we will be having a huge emphasis on the importance of effective communication and friendship. Throughout COVID lockdown the children have missed out on social interaction, turn taking, sharing and communication. Where possible this term, children will be working collaboratively, problem solving and team building.
Spring 2.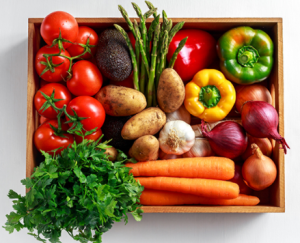 Welcome back to a new half term Atlantis! We hope you have enjoyed a very well deserved rest over the half term holidays. This half term our new topic is 'The Farm Shop'. Below we have attached our topic web and our class newsletter can be found on the 'newsletter' section of our page.
This half term, our topic words are Growth, Curiosity and Service.

Science Day in Atlantis.
This year the theme for our science day was 'Inventors and Innovators'. In Atlantis, first talked about what these words mean. We discussed the importance of perseverance, resilience, and collaboration when working scientifically and applied our Growth Mindset and Christian Values to the work that we completed. The day consisted of us becoming innovators and making their own amazingly diverse, bird feeders. The children made mistakes, tried again and helped each other to solve problems with design and application. The children then designed their own investigation to find out what seeds need in order to grow. We could not have been more proud of their hard work and determination to succeed!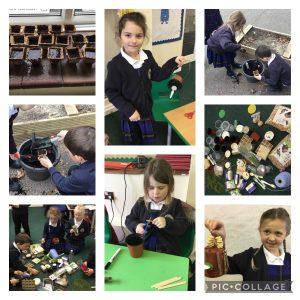 Multi Faith Week.
We had the most amazing week in Atlantis celebrating Multi Faith Week! We immersed ourselves in the Buddhist faith of Buddhism. We learnt about the beliefs and values at the core of their religion. We centered our english work around the Chinese version of Cinderella, 'Yeh-Shen'. We looked in detail at the country of China, created art work to aid spirituality and practiced meditation.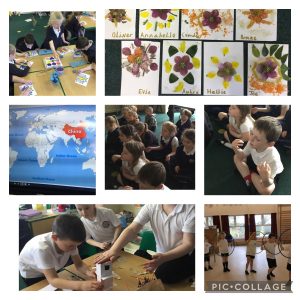 Spring 1.
This half term our class topic is 'Fighting Fit'…. the perfect topic to kick start our new year!! Are you ready Atlantis!!?
Our Home Learning timetable for this half term will be sent out to parents weekly via dojo and Google Classroom. As always, please message us on dojo if you have any questions or concerns about Home Learning. 
We can't wait to see you all on our LIVE teaching sessions! They will be the same each day-
9am- Phonics
11.30am- Alternate english and maths
2pm- wider curriculum.
This half term we will be focusing on fitness and health. We will discuss how we can maintain a healthy lifestyle and understand the importance of balance and exercise in every day life. We will not only talk about how to keep our bodies healthy, but we will also be doing lots of work on how to keep our minds healthy during our Mental Health and Wellbeing Week this half term.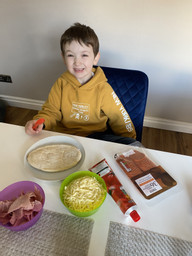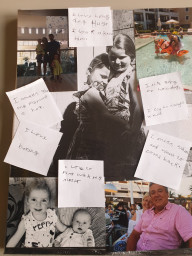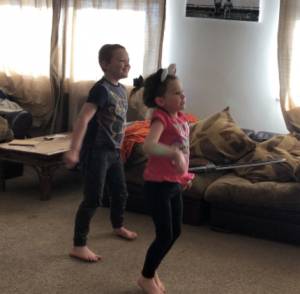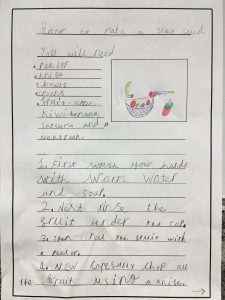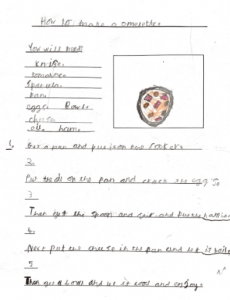 World War II Week- November 2020.
Every year as a school we celebrate and remember the soldiers who fought for our country. We had a wonderful week in Atlantis building air raid shelters, baking war time oaty biscuits, talking to a lady from the Women's Land Army and writing a diary entry as an evacuee.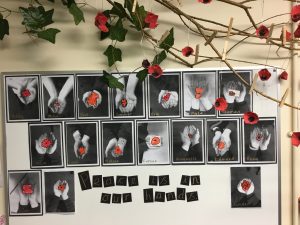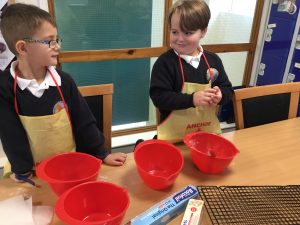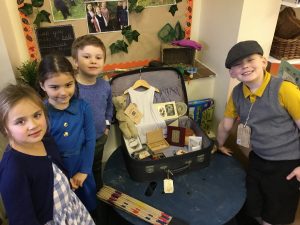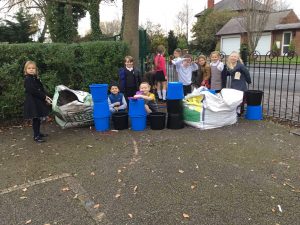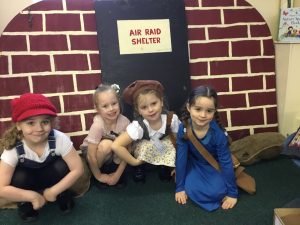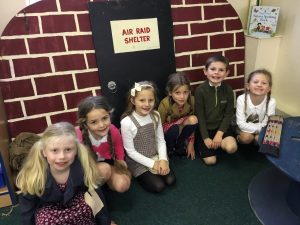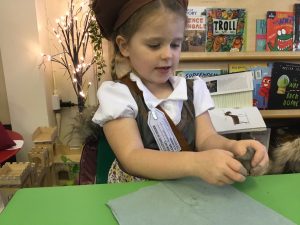 Autumn 2
Welcome back to the second half of the first term back! We hope you have all had an enjoyable and relaxing and safe half term break. We are looking forward to the exciting things this part of the year will bring!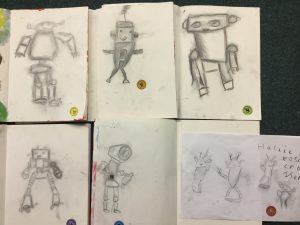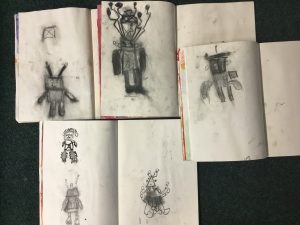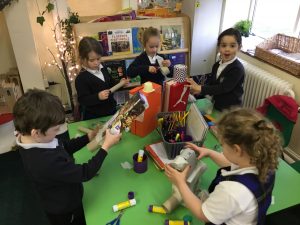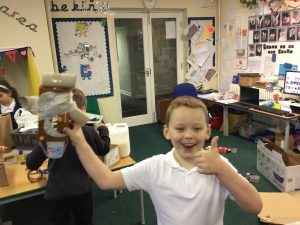 What's happening this half term?
This term in Atlantis our topic is called 'Robots' During this topic, we will be looking at robots and how they are very different from us as humans. We will be creating our own robots which will become the main character for our own fantasy stories!
Curriculum Overview
Maths, English, guided reading and phonics are taught daily alongside other areas of the curriculum.
Reading: Children will always benefit from listening to grown-ups reading. This is where we really hope to foster a love of reading and enthuse your child. Reading for pleasure will be taught through your child listening to stories, poems, non-fiction texts, rhymes and fairy/traditional tales. There's nothing better than listening to a good story or poem, perfect for bed-time chilling out time! This half term our class novel will be the fantastic book 'The Iron Man'. This book will expose us to higher level vocabulary and we will be basing our fiction writing on this story.
We ask that your child reads every night using their new books (phonics book and enjoyment book) and that you record this in their new reading record book. Please write a positive comment which we can re-iterate with your child. Then, add any additional comments you wish for us to see about your child's reading e.g. If you think your child needs to re-read this book; if there are any words/graphemes your child has had difficulty with. It is vital that your child reads every day at home.
Maths: In Year 1 and 2, the focus within mathematics is to build fluency, problem-solving and reasoning across all the mathematical strands. This half term sees us focusing on numbers and in particular place value.  We will be working within numbers your child is familiar with and getting them to have a deep understanding of numbers.
Times Tables: We will be continuing with our work with TT Rockstar we will be continuing with our 2, 5 and 10-times tables! Keep an eye out for a teacher challenge-can you beat Mr. Pitcher and Mrs. Horn??
Spelling: Spellings will be sent out every Monday. these will be formed from the graphemes we have been learning plus any Y1/2 common exception words.   Tests will be the following Monday giving all children the full week and weekend to learn their spellings.
Homework: Please see the attached sheet for you to pin up at home which has all the details that you need about homework.
PE: Please ensure your child has their labelled PE kit in school. PE days will be on a Monday and Friday.
Autumn 1
Autumn 1 Topic Web
If you didn't manage to make our Meet the teacher zoom meeting please see below the Powerpoint we shared, if you have any questions then please don't hesitate to drop Mr. Pitcher or Mrs. Horn a message.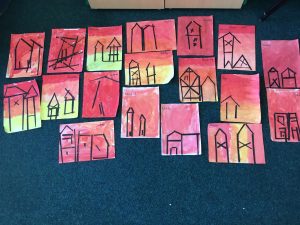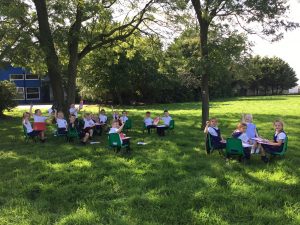 This term in Atlantis our topic is called 'Fire! Fire!' During this topic, we will be looking at The Great Fire of London and the differences between 1666 and the modern-day. We will also (hopefully) be organising a virtual tour of the local fire station where we can discuss all things fire safety!
English: This half term as part of our literacy unit, we will be looking at a range of texts; stories, recounts  and poetry. we will be looking at stories with a pattern. Our first story will be Zog, by Julia Donaldson. This book is about a dragon who learns to do new skills in different year groups. The children will be learning how to write questions and facts about the main character, using capital letters and full stops or question marks. Next, we will be looking at poems based on a theme. Our poems will be based on the Great Fire of London and the ladybird, ladybird fly away home poem. Our final unit will be looking at the features of information texts and how they are structured, We will be using our growing knowledge of the Great Fire of London to produce an information booklet on the events.
History: In this theme, we will learn about the distinction between past and present for example; London's houses and people in 1666 compared to their modern-day equivalent. The children will also begin to recognise that their own lives are different from the lives of people in the past by describing some of the topics, events and people that they will be studying (e.g. comparing modern fire engines to fire marks and leather buckets)
Geography– We will be looking at London as the capital of England. We will be able to locate London on a map of the UK and identify some characteristics of the capital city.
Maths- In maths this term and for the rest of the year, we will be using the White Rose Maths scheme of work. This scheme of work has specially adapted to help children with the education they missed during the lockdown period.
PE-PE this year will be in the afternoons on Monday and Friday, please can you ensure your child has their full P.E kit including pumps! We will also be completing a daily run which will take place from 2 pm -2.10 pm.
Look out for updates on our exciting events in class on Dojo – there will be DAILY updates from us in Atlantis so make sure you find a quiet moment to share our day.