Eco Warriors
'The
Lord

God took the man and put him in the garden of Eden to work it and keep it.' – Genisis 2:15

This year our Eco Warriors are from Enterprise class. We are 6 dedicated members who are ready to promote an Eco friendly school and community.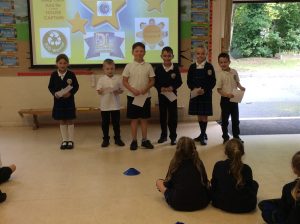 We meet with Miss Topping regularly to discuss our progress and share new ideas for ways that we can be a more Eco friendly and efficient school.
Dark Sparks
Every lunch time our Eco council tour the school and discover which classroom is saving the most energy. Each class is scored out of 5. The class with the highest score, that has been the 'darkest sparks' that week, win 5 minutes extra playtime.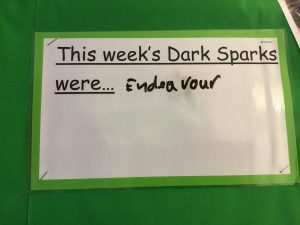 Binjamin
Where has Binjamin been? Binjamin is our Eco Council litter picker. Every half term he is taken home by children from across school to help keep our local community litter free. Come and have a look at our Eco display and Binjamin's travel diary to find out where he has been.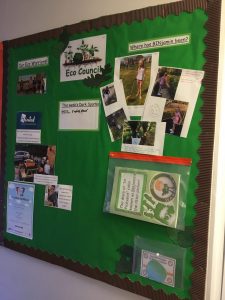 Hinted
Hinted – Hoole St Michael's vinted, is back up and running. We are rehoming out grown uniform to new homes. Check on Class Dojo – School Story to see which items are available this week.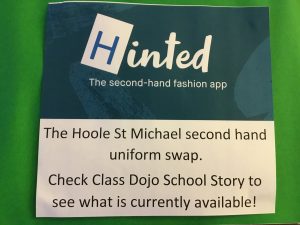 What else are our Eco Warriors up to?
This week we have been busy selling fresh fruit and vegetables on the front playground to raise money for the Bishops Harvest Appeal.