September 2021 – This year we are called to be bold!
Books are a huge part of our curriculum in Endeavour, so it is no surprise that the majority of our displays are linked to our reading.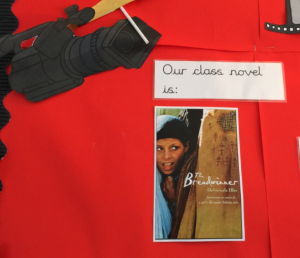 Our class novel for September is The Breadwinner. We are also exploring other survival stories linked to our work in science.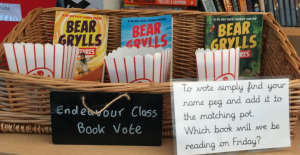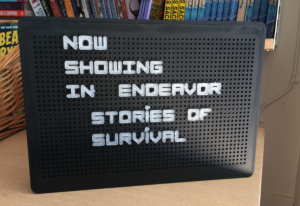 We are making links between our work in English and our work in geography by having a country focus. Each table will have a turn across the year to research a focus country and add facts to our board.
In PSHE we have worked on what we would like our class to look like, feel like and sound like. We are able to ask questions when we need with our 'Ask it Basket.'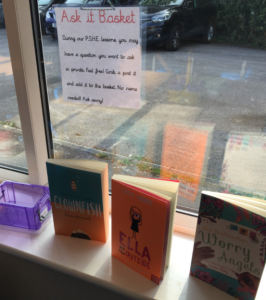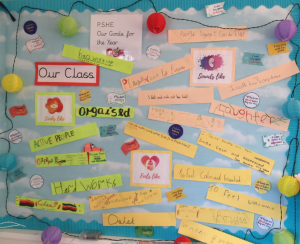 Endeavour 2020- 2021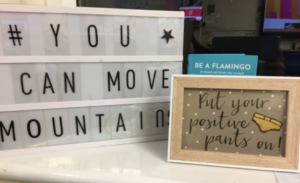 We fill our classroom with a mixture of great work that we want to share and prompts to help us to learn.
We have working walls for Maths and English that change and grow as we learn more about our topic. We also have a reading display that changes depending on our novel and a great range of reading books that are easily accessible to the children.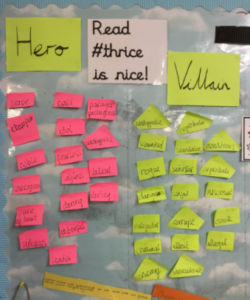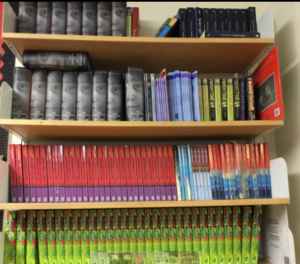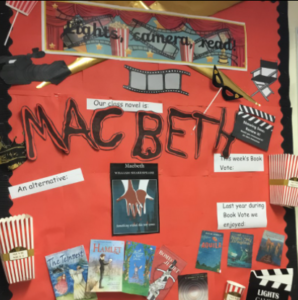 In our reflection area we have been thinking about the positives of lockdown and exploring our latest Christian value of thankfulness. During our RE lessons we have been considering how life is like a journey. We wrote our own letters from the Two Saints Way pilgrimage.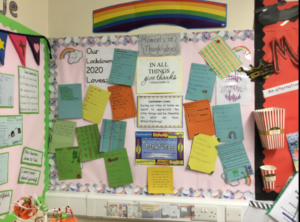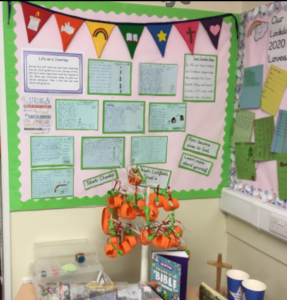 April 2021 displays: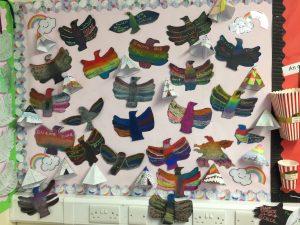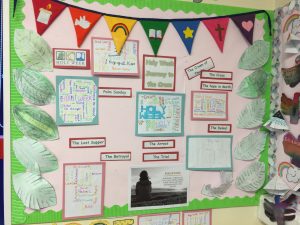 We also use washing line displays around the room to hang time lines or great examples of work we have produced. Look out for our 1960s exploration as well as newspaper articles from our theme week about The Journey.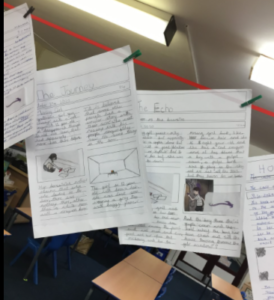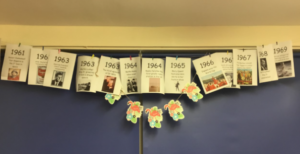 We learn vocabulary in a very special way. We record our key words on our working walls specifically aimed at increasing the vocabulary we know. These key words are called hot and spicy words. We record them on mind maps on the wall to help children develop links between concepts. The titles of our wall is Jalfrezi Jargon!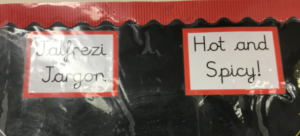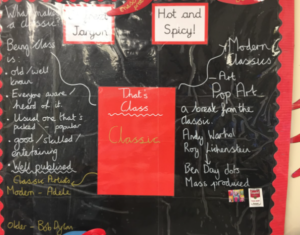 We keep a record in a special book of all our mind maps to allow children to see the concepts they have learnt and see links between their learning across the year.