Miss Topping

Miss McGarry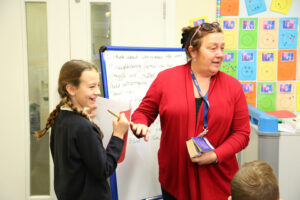 Mrs Kenyon

Mrs Patel
Enterprise Class 2021 – 2022!
Welcome to Enterprise class! Our class is made up of Year 3 and Year 4.
This year, our teacher will be Miss Topping with help in the week from Mrs Kenyon, Miss McGarry and Mrs Patel. During Miss Topping's planning, preparation and assessment time, Mrs Horn will be taking the class for sessions of P.E and P.S.H.E.
We have lots of exciting learning opportunities planned for this coming year.
See you Thursday 2nd September at your usual time. We cannot wait to hear all about your adventures during the summer!