Autumn 2 2023 – Winter Warmers?
Fusion   Empire   Privilege 
An exploration of Britain's multicultural heritage and how we see this locally in Preston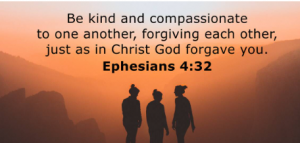 English: Exploring the Christian Value of compassion through our characters and study of real life historical events.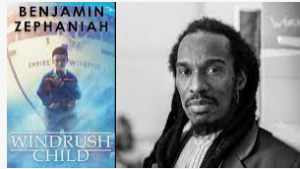 We begin the half term with a trip to the Caribbean, as we find out all about the Empire Windrush and the legacy it has left behind, especially for our local community of Preston.  We will be enjoying Windrush Child by Benjamin Zephaniah. Moving on from there, we will be enjoying the descriptive novel 'Cloud Tea Monkeys' that tells the tale of a young girl's bravery and some ingenious monkeys! We finish our work in English with the classic tale of Oliver Twist.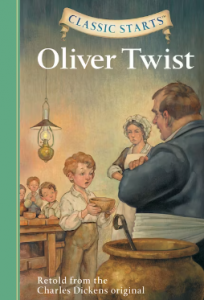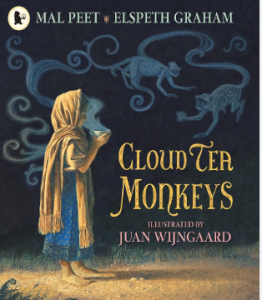 RE will see us study the differences between the gospels of Matthew and Luke, studying how their words reflect in our celebrations today. Our Christian values this half term are compassion and love.
World War 1 Week: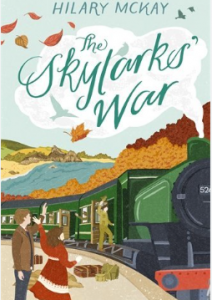 All our learning will be based around The Skylarks' War, a story of facing challenges in the face of adversity and the impact of war on whole lives, especially our family and friends. Compassion plays a key role here too,  as the Rupert, Clarry and her brother Peter, face the difficulties of war.
In our PSHE lessons, we will be learning all about the changes to our body that happens during puberty. Megan McClean will be coming into classes to guide the children with their learning. We will also be sharing all our materials with you before they are taught in order for you to prepare for those all important conversations at home. Look out for a Zoom link at 8.15 on the 15th of November to speak with Megan and myself. I will also share the materials before this too.
During our work in Science, we are helping Mrs Claus out in Santa's workshop, exploring reversible and irreversible changes.
Geography, History and DT  link with our theme of British Empire, as we explore the human and physical features of India, its place in the empire and how we can use local vegetables to create a fusion of English and Indian cuisine.
In our Music lessons, we will be focusing on harmony and how different combinations of notes, including sharps and flats, can sound together.
French sees us explore our local town, and nearer the time, learn all about a typical French Christmas.
Autumn 1 2023 – Mission Survive
Tenacity     Endurance    Steadfast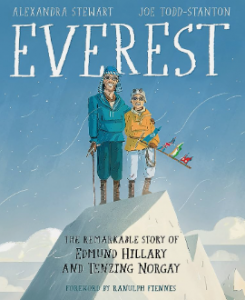 We begin the year with a trip to Mount Everest, where we learn all about this mighty physical feature and the steadfast endurance it took to scale the peak.  During our English lessons, we will then be moving on to explore the tenacity of Stanley Yelnats, who finds himself in a camp for 'naughty boys.'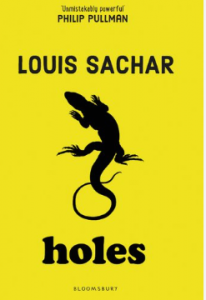 Scarf Week – Metacognition and Inner Strength:
This year, we are starting the brand new term with some life advice from Bear Grylls! We will be exploring advice Bear gives about confidence, facing our fears and taking leaps of faith in our lives.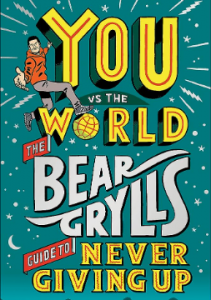 Throughout the year, we are focusing on a theme of survival and the characters we meet showing the traits of survival. Science is no different , as we learn how species have adapted over time in order to survive in their habitat.
Geography will see us visit the home of Stanley Yelnats – the continent of America. We begin by looking at the Americas as a whole, before exploring key physical and human features of the continent.
During music lessons, we will be using the work of artist Pharrell Williams, learning to sing and play his song – Happy.
Have you heard of typography? It is the study of letter formation and we are using this as a basis for our art skills this half term.
RE will see us explore the Bible how Christians use it. In PSHE, we are discussing themes around friends and family. We are also a Happy Minds school, teaching our children how their brain works and what happens to our thoughts when we face challenging times.
French has the theme of school, learning school subjects and knowing how to say what we like and don't like.
PE days are Wednesday and Friday, where we are exploring dance through the ages and learning new netball skills.
Spirituality Days Thursday 8th June – Friday 9th June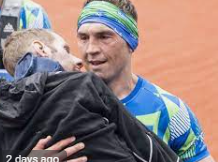 How can Christian Values be our super powers? Endeavour Class explored the Christian Values of friendship and wisdom through a focus on Kevin Sinfield, Rob Burrow and Stephen Hawking.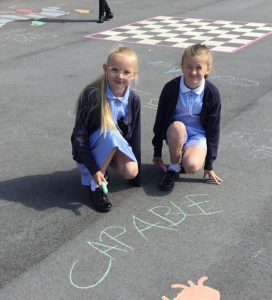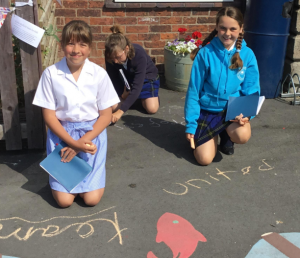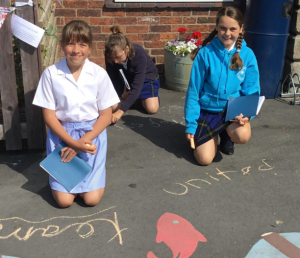 All Aboard! Summer Term 2023
Immigration, Controversy, Humility
All Aboard the RMS Titanic!
Welcome back to the final term of the school year in Endeavour!
As usual, we have a busy one planned with Year 6 preparing for their SATS and then many leavers' treats. Year 5 will also be busy too, with a planned trip to Hothersall Lodge for a river study and our Fit Fortnight full of sporting opportunities.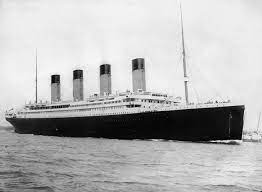 We begin this half term with the first of two topics that take us back in time. The first, RMS Titanic.
History and English take a lead role here, as we explore the sinking of the ship through poetry and discussions texts. There will be many opportunities to test our writing skills too, through creating newspaper stories, flashback memories and first-hand accounts. Art and DT will also feature, as we explore the drawing and painting of boats, with a focus on the artist Turner. In DT, we will use our computing skills to create lighthouses with sensors.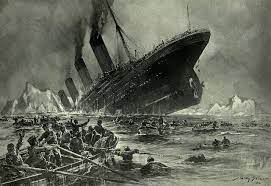 Through our work in music and PSHE, we will be thinking about what makes our brains work how they do and what influences what we like to do. We will create our own playlists and learn about the different parts of our brain. This influences our mood.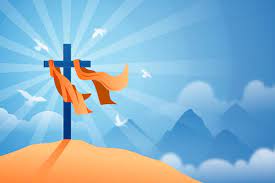 RE is focused on Ascension and Pentecost. We will also enjoy our Thye Kingdom Come Week, working in partnership with the congregation at St Michael's to celebrate prayer. We will be taking part in an Hour of Prayer across the diocese too.
PE day is Friday. We will be enjoying tennis and cricket this half term.
In our French sessions, we will be exploring transport and learning new vocabulary for modes of transport and the language linked to directions.
The Power and the Glory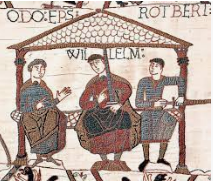 The story of 1066 – The race for the throne!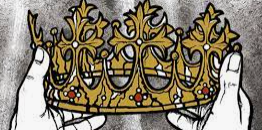 Intrepid, Ancestry, Ambition
This half term sees us dig deep into our ancestry and collect the clues to discover what happened in the race for the English throne in 1066. We will delve deep into Viking, Anglo Saxon and Norman life in order to explain why William of Normandy became the first king of all England. This will be supported as always by a quality text: Anglo Saxon Boy by Tony Bradman.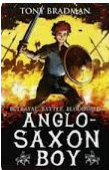 In English this half term, we are kicking off with an adrenalin- pumping persuasive leaflet, inviting customers to enjoy our Anglo – Saxon theme parks. We are also aiming to intrigue the children in Enterprise Class, writing our own version of Sherlock Holmes, the Sign of Four.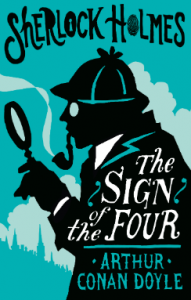 Our work in DT, will also be intertwined with history, as we design and make our very own version of the Bayeux Tapestry, focusing on our skills joining fabrics.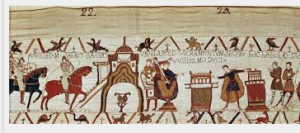 Our studies in Science will see us collecting clues about different types of animals in order to classify them into the groups that scientists use. We will learn how to make classification keys and use these to identify birds and pond life. Our scientist of focus is Carl Linnaeus, the father of the classification system.
With Easter approaching, our RE lessons will look at who was and who is Jesus? Using the Easter story as a base we will discuss what this reveals about Jesus. Look out for the great poems we are going to write which will reflect our learning. Look out for a prayer trail designed by the children around the churchyard.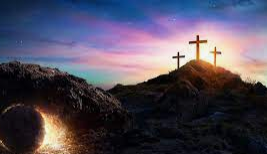 We are very excited for our Multi-Faith Week beginning on the 13th March. KS2 are planning on visiting the Buddhist Temple in Preston. Look out on Dojo and the Newsletter for information.
In PSHE we will be building on our work on family and online safety by looking at fostering safe relationships. We will also be considering our role in the wider community.
In our PE sessions on a Thursday, we are studying gymnastics and health/fitness.
We will be learning to talk about what we do at weekends in our French lessons and in Music exploring the world of rap.
Phew! It's going to be a busy one!
The Great British Explore-Off!
Stepping into 2023 the Anglo -Saxon way!
Voyagers       Valour       Artisan

Happy New Year everyone and welcome back to a new term in Endeavour! From everyone here at Hoole St Michael, we wish you the very best for 2023.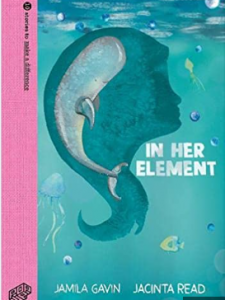 We begin the year with our SCARF days – three days where we explore a story that makes a difference. Our focus text is 'In her Element', a story about a girl with Cerebral Palsy and how she adjusts to changes in her life. We will be learning about how to support others with disabilities and exploring how the power of friendship can get us through life's challenges. PSHE will continue throughout the term with a focus on social media and making us digitally resilient. This will culminate in our celebration of Safer Internet Day 2023, with a focus on open conversations about what we are doing online.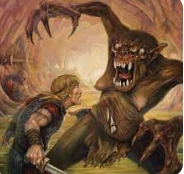 Across the half term, we are delving into our English heritage and learning all about the invasion and settlements of the Anglo Saxons. This will be our main focus in History and English, where we will be reading Beowulf and making persuasive leaflets for Anglo Saxon theme parks. In Geography, we will be studying the human and physical features of the United Kingdom, and linking these to Anglo Saxon place names. This will also link to our studies in computing, where we will use Spreadsheets to record weather patterns and collect data.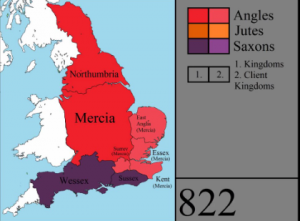 DT focuses on structures, where we will be designing and making portable catapults. In our Science lessons, we will be exploring materials and their properties, building on our knowledge of solids, liquids and gases from Year 4.
During our work in R.E. we will be looking at Jesus the Teacher and exploring the Christian value of perseverance.
PE days remain the same: Wednesday and Friday. This half term will be tag rugby and outdoor adventure. Please feel free to bring plain, dark bottoms or leggings, as where possible, we will be outside.
Finally, our learning in music will see us build on our reading music skills with a focus on American rock band, Bon Jovi. Our French studies will see us looking at food and being able to give instructions to make simple recipes.
Autumn 2 in Endeavour
A Half Term of Heroes and Villains!
Circulatory     Longevity      Breakthrough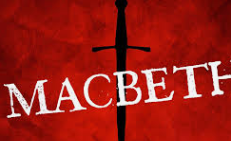 Welcome back to Autumn 2 where our three topic words of circulatory, longevity and breakthrough will be leading discussions.
In our English lessons, we will be exploring the theme of heroes and villains through the famous Scottish play of Shakespeare's. We will be learning all about his writing style and creating our own version of the banquet scene. We will then be learning how to write explanation texts about the circulatory system. Christmas sees us use the narrative poem Twas' a Night Before Christmas to write our own newspaper articles.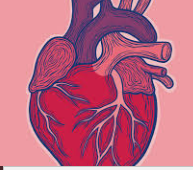 In our science lessons, we will be learning all about our circulatory system and investigating pulse rate. We will be enriching this with our work in history too, learning about medical advances through the ages, including the first heart transplant.  November also marks our usual World War 11 Week. This year, we will be looking at Carrie's War and contrasting what war was like for women and girls in cities and in towns.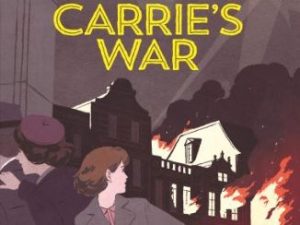 P.S.H.E forms a large part of our learning this half term. Megan from the Life Bus team begins our topic on growing and changing, as well as Kate McNaught from Key Charity coming to do a series of workshops with us about the importance of positive relationships and boundaries. All our learning is supported through careful ground rules and all pupils have access to the 'Ask It Basket!' We will also be looking at what makes something a health hero and a health villain. As part of this, we will be looking at the law surrounding smoking and alcohol.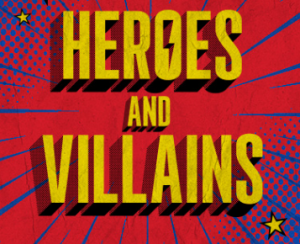 Art sees us building on our drawing skills but this time with a focus on portraits. We will be looking at self-portraits and then creating ourselves as a hero and villain. Our skills will build with positioning, accurate shape creation and shading.
P.E. remains on a Wednesday and Friday. This half term we are building on our hockey and football skills.
In our R.E. lessons, we will be continuing our study of Life as a Journey and then looking at how Christians prepare for Christmas.
In French, we will be looking at clothes and how to ask for certain types of clothes.
We begin the year with our first topic – That's Class!
Generation       Spearhead        Classic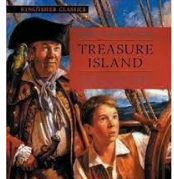 We begin the year exploring classics and learning to write our own pirate adventure using the amazing Treasure Island. We will also have a go at writing classic song lyrics and creating poetry inspired by The Beatles and their songs of friendship.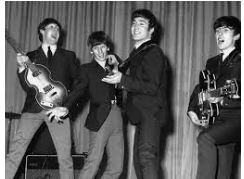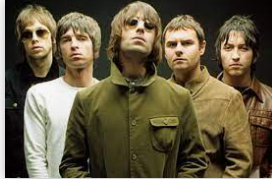 Oasis were inspired by The Beatles and were one of the bands that spearheaded 90s music. During our music sessions, we will be exploring their music and learning to play 'Don't Look Back in Anger.'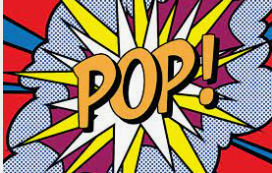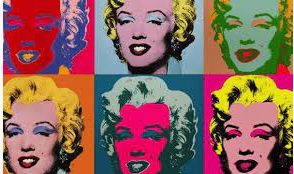 Look out for our group pieces and screen prints inspired by famous pop artists this half term. Not only will be looking at the work of Andy Warhol and Roy Lichtenstein, we will also be studying British pop artists too such as David Hockney.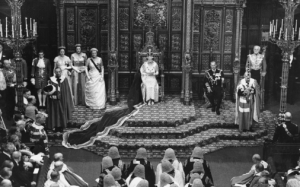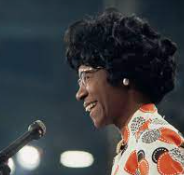 Our history topic looks at the rise of popular culture and what we may call today some modern classics. We will visit a decade a week since 1948 and learn all about how our country recovered after World War Two and the influence of America.
In Black History Month, we will be charting the rise of black politicians from Martin Luther King, through to Shirley Chisholm and Barak Obama.
PE sees us also travel back in time, looking at dance through the ages. We will also be progressing our netball skills.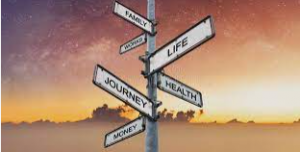 Our work in RE sees us consider proverbs that will help us at the start of a new school year. We will then take on our year-long theme of life as a Journey.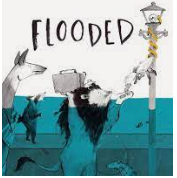 PSHE begins with the story Flooded. Lots of different meanings can be taken from this tale, and we will be learning how we can spot the concerns of others, be a better listener and support others in need. Our further learning looks at our families and friendships, before moving on to growing and changing.
In our French lessons we will be saying Salut to Gustav and refreshing and progressing those key greetings.
Welcome back to Endeavour 2021-2022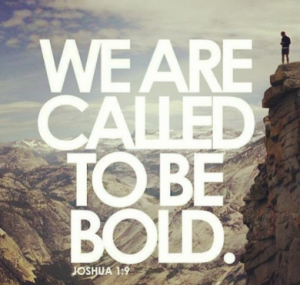 Summer 2 – Alpha and Omega
Democracy   Deliberate   Transparency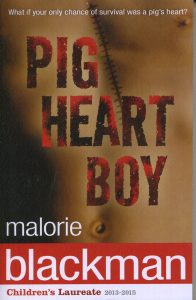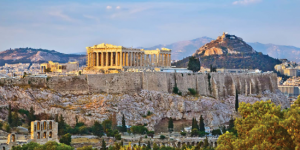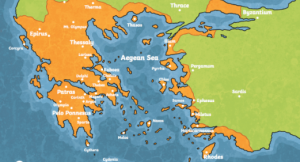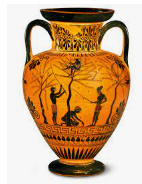 Welcome back to our final half term of the year. We have a busy one planned!
Spirituality Days – 9th and 10th June 2022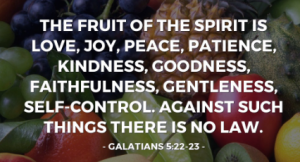 This year's Spirituality Days are based around the Fruits of the Spirit. For our class, our focus in faithfulness and self-control. We have some fantastic artwork planned to explore these fruits. Look out for our pictures coming soon.
Art Week – Adventures in Africa – Week beginning 13th June 2022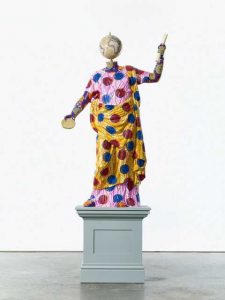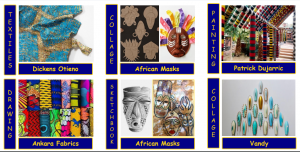 We have an action-packed week planned as we travel to Africa. We are using a variety of African artists as a basis for our projects. Each class are designing peace poles and ours will be inspired by the work of Patrick Dujarric. We will be creating hessian Africa frogs taking Ankara patterns. Masks of the Massai tribe will also be studied alongside using our drawing skills to draw Massai people and animals of the Serengeti.
Ancient Greece
Our main surrounds ancient Greece. We will be looking at the achievements of the people and how this affects our lives today. Our class novel Pig Heart Boy links to this, as we meet a boy called Cameron who desperately needs a heart transplant. The only heart available however is that of a pig. What will his parents do? We will deliberate the pros and cons as well as discussing the importance of transparency in this story.
Bikeability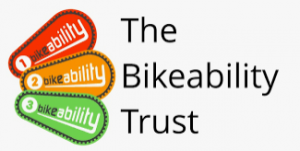 In June, the Bikeability team will be working with Year 6 out on the roads, brushing up their riding skills. They will also be working with Year 5 and 6, teaching the children how to fix simple problems with their bikes. See the newsletter section for all the letters that you need.
Pirates of the Curry Bean!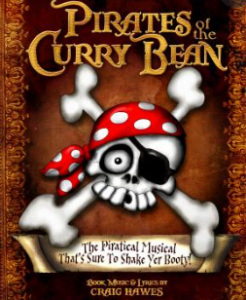 We will be practising in earnest for our performance of Pirates of the Curry Bean. Look out for scripts coming home very soon and costume letters ready for our big show!
Year 6 Leavers' Treat Monday 11th July 2022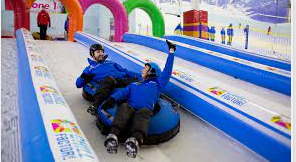 As has become tradition, we are off to the Chill Factore on Monday 11th July. If you need a copy of the permission letter please see the newsletter section on here.
Summer 1 – Gold of the Gods
Empathy     Adversity      Loyalty
This half term we are travelling to the Amazon rainforest, where we will meet The Explorer! In our English lessons, we will be enjoying this class novel by Katherine Rundell, which tells the story of a man hiding in the jungle but from what and what will it take to persuade him to come home? We will then move on to looking at persuasive writing, exploring the reasons we need to keep our rainforests for the future.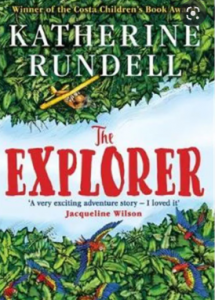 As you might have guessed, we are off to the Amazon Basin in our geography lessons. We will be learning all about the area that is covered by the Amazon Basin and the journey of the river from source to mouth. Land use around this mighty river will also be studied and how this has changed over time.  We will also cover the rainforest and its layers . Our final focus will be on Brazil and how the legacy of the Olympics and other major sporting events has had an impact here.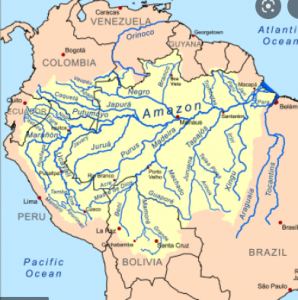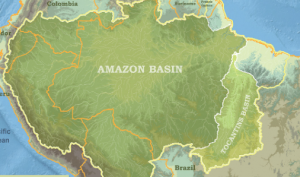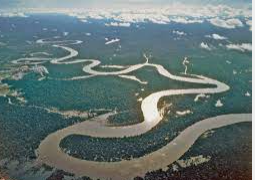 In our science lessons we will begin to look at lifecycles. This half term we are focusing on the life cycles of plants. We will be growing various plants that reproduce in different ways to observe and discover what happens. Using our nature journals, we will be recording changes that we see. ICT will support our work in science as we use Stop Motion Studio to create animated information films about the work of famous scientists that have studied life cycles.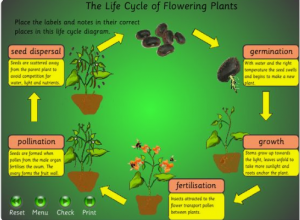 The theme of planting and lifecycles links to art. Through studying the works of Henri Rousseau and Ruth Daniels, we will be creating our own still life inspired pieces, building on our techniques of using mixed media. We will also be experimenting working on a larger scale. Design technology will also see us take the rainforest as a theme, as we design and sew a tree frog as a gift for tourists.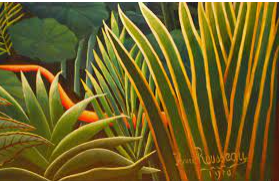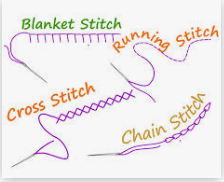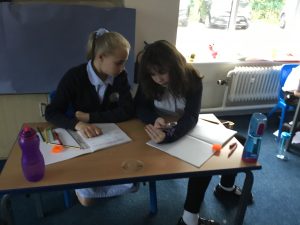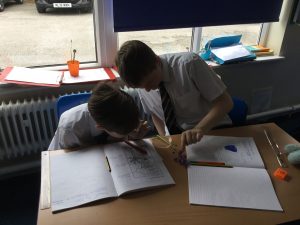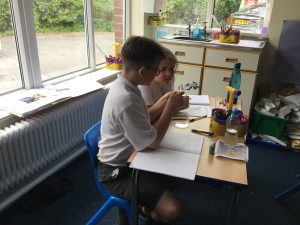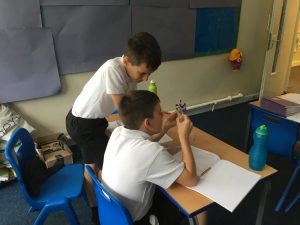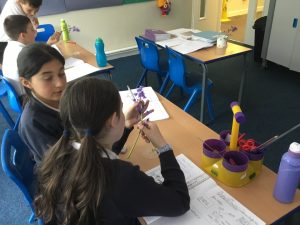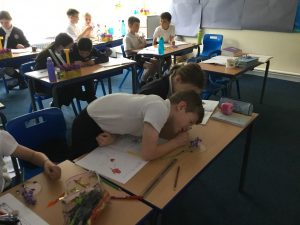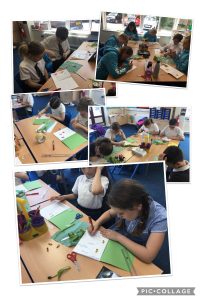 Here we are observing a dissecting flowering plants. We drew a bluebell from memory and then carefully observed its shape and reproductive parts. We then drew our flowers again, based on our observations and added detailed annotations.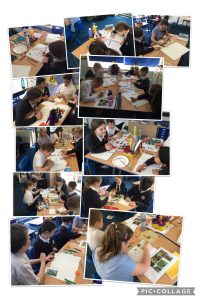 Exploring the work of Henri Rousseau, experimenting with colour and media. 
In our RE we will be looking at Pentecost and what happened after. This links to our driving word of loyalty and how the friends of Jesus stood by him and went on to spread the word of Christ far and wide. Our focus will be on the work of Peter and Paul, as well as Christians that came to Britain on pilgrimage.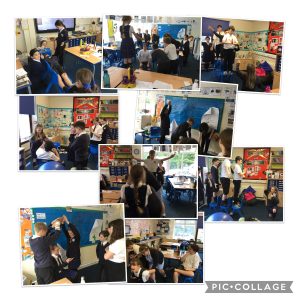 Here we are freeze-framing the key parts of the story of Saul's conversion to Paul.
We then went on the Epistle Trail using Paul's letters that he wrote. We thought about the Christian Values he showed and wrote him a WWJD Award. We thought leadership should be a Christian Value as Paul showed this in abundance.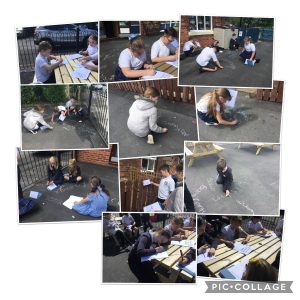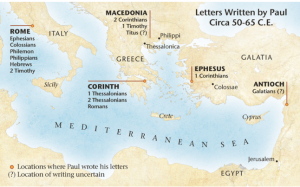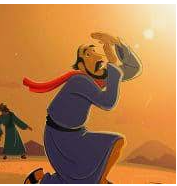 P.S.H.E sees us looking now at keeping safe and taking risks.
In French, we are looking at the world of sport and learning to say which ones we prefer. P.E. will see us hone our tennis and gymnastic skills and will be on Wednesday and Friday.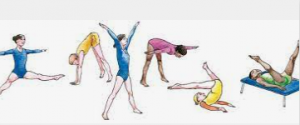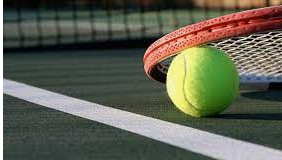 Finally, in music, we will be looking at jazz music.
Spring 2 – To Infinity and Beyond!
Revelation  Trajectory   Triumphal
This half term we are jetting off to outer space, well the moon to be precise. Science will lead the way with our learning as we explore the orbit of our own planet and what happens in relation to the sun and the moon. This will carry over in our English lessons as we create reports about planets in our solar system and explore space-themed poetry.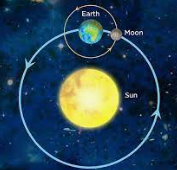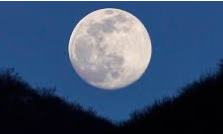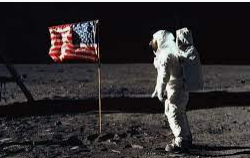 In I.T. we will be using Excel to record our information that we collect about the planets to make graphs, tables and charts. This will be linked to our learning in maths, as we learn all about the average measures of mean, mode, median and range.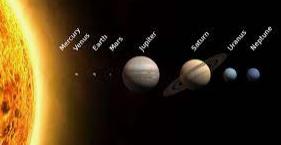 Art and music will also see us continue this space theme. Texture and 3D design will be explored using planet surfaces as inspiration. We will learn how to create different textured effects and how to build 3d models inspired by our planets. In our music lessons, we will be looking at artists who have taken space as their inspiration. We will start of course with the legendary David Bowie and his Space Oddity. We will be creating our own graphic scores as we compose a space-themed piece.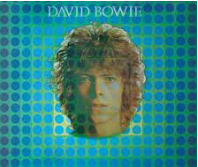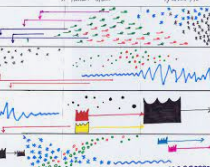 Geography and History take us all the way to Russia! We will be learning all about the location, time zones and biomes. We will focus on the city of Moscow and also study the Ural Mountains, including Siberia. This is a very topical study and alongside our learning we will be following the news very closely. Naturally, with our learning about space, we will be learning all about Russian involvement in the Space Race and explore relations with America over time, until present day.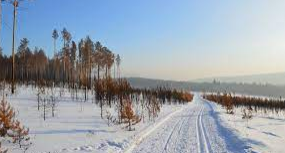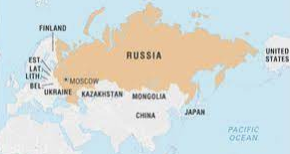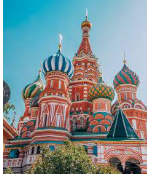 This half term is Min Y Don! We cannot wait for our adventure in Wales! Look out for key updates and a final letter with arrangements on coming home and on Dojo.
PE:  Netball on Wednesday with the coaches from Preston North End.
Dance – a British Values theme
French – our daily routine
P.S.H.E will see us delve down into our responsibilities to our local community and how we can get involved in decisions made in our local area.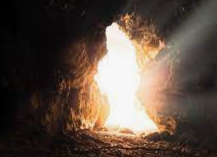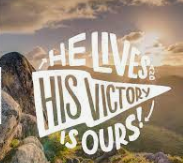 In R.E. we are on the pathway to Easter. We will be discussing why Christians see Easter as a victory and share Holy Communion with Rev. Ann and Liz.
Welcome to 2022 – Happy New Year to you all!
Spring Term 1 2022
Justice           Exile          Tolerance
We are beginning the new year with a trip to Arabia – Ancient Mesopotamia to be exact.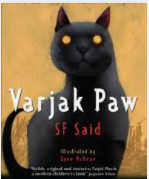 Our key text will lead our lead our learning – Varjak Paw. This novel, although set in the present, takes us on flashbacks to ancient Mesopotamia where Varjak and his ancestors used magical powers to escape threats. We will use this novel as a basis for many different forms of writing to allow us to widen and hone our skills. We will then move on o magazine -style writing, creating a hybrid text. This will be a mixture of information, explanation and persuasion based on inventions of the Islamic Golden Age.
In our history lessons, we will be learning about the Islamic Golden Age and the inventions that arose from the House of learning in the city of Baghdad. This links to our work on transition day with the Silk Road. We will also learn how Baghdad fell at the hands of the Mongols, who burnt the city and all its books along with it. The inventions that were created in this time, along with the ancient stories of Arabia, will form the basis of our ICT lessons, where we will use the Scratch coding program to create our own animated tales and presentations.
In science, we will be exploring forces. We will learn what a force is and then explore the forces of friction, air resistance, gravity and water resistance. Our focus scientists will be: Sir Isaac Newton, Galileo Galilei and Emma England who is a an aeronautical engineer.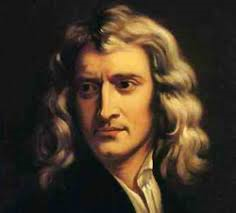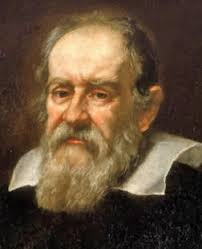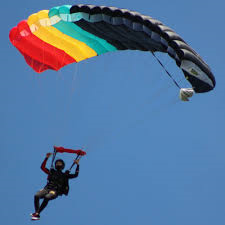 Design and technology we see us use our knowledge of forces to work with cams to make an animal with a moving mouth. We will explore different mechanisms to create different movements for our cats.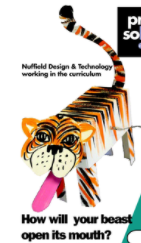 R.E. lessons will see us explore the Eucharist and what this means to Christians. We will be creating a trail for the rest of school to follow that explains key points of this special service and the meaning behind it.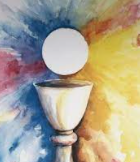 In P.S.H.E. we are are starting the year with Beach Ball Days – a key principle of SUMO. We will be seeing events from the point of view of others with the aim of helping us with friendship challenges. Empathy will be our key word and Year 6 will take up role as Peer Mentors around school.  We will then move on to safer relationships, building on our work from growing and changing.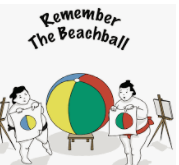 P.E. – Gymnastics – matching and mirroring will be on Tuesday afternoon.
Handball  – Friday afternoon.
French – We will be learning all about the home and key vocabulary for rooms in the house.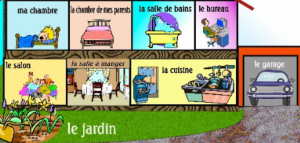 Endeavour Curry Fest December 2021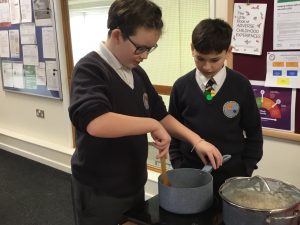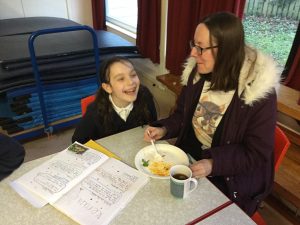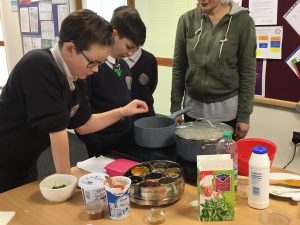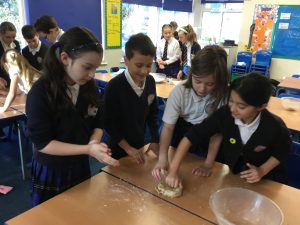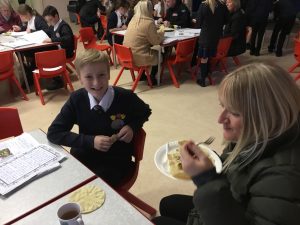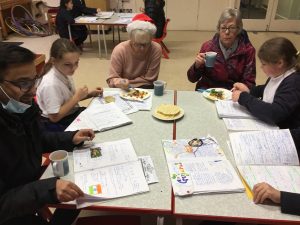 In our Design Technology lessons we learnt how to design and make a curry using local and seasonal produce. Mrs Patel, who is from Bombay, taught us how to make a traditional sauce and then adapt it to our tastes. We also learnt how to make a quick garlic flatbread using herbs, flour, oil and water. We served our dishes to our families and shared our fantastic writing from our novel Cloud Tea Monkeys with them too. The curry disappeared pretty quickly, as did the Assam tea.
Great News!
Endeavour Class have won our Fair Aware Award for all our work with Fair Trade. We will be continuing to work on future awards to build on the work we have already completed.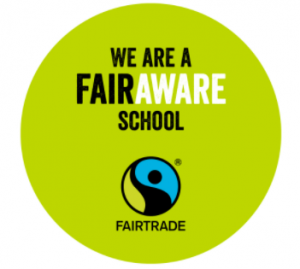 Autumn 2 – Bombay Dreams?
Empire    Fusion      Privilege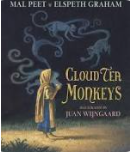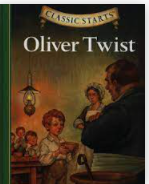 This half term we are all about food! We travel first to India with our novel Cloud Tea Monkeys, where we find ourselves in the heart of the tea plantations. Our survival theme continues with our lead characters having to fight in various forms.  We will be working on our descriptive writing and creating more complex sentences with comma control.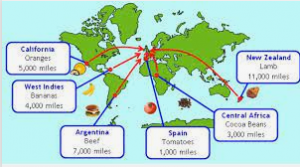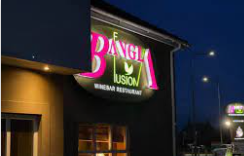 On our web topic planner above, we have all the learning for this half term including all about the geography of India as well as enrichment visits from a local food grower and chefs from our local Indian restaurant Bangla Fusion.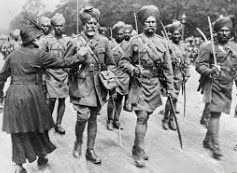 World War One Week: 8th November 2021
This theme will continue into World War One Week, where we will focus on the contribution of Indian forces and decide whether empire is an asset in war.
Endurance    Tenacity     Steadfast
Class Prayer:
Endeavour Class wrote this together. We considered our theme of survival for the year and the work we have already done on war, refugees and the importance of feeling safe. Here is our prayer for this year.
Meet the Teacher – Wednesday 15th September.
Thank you to everyone who made it to our Meet the Teacher evening. Below is the link to the PowerPoint shown on the night with your guide to Endeavour Class this year.
Zoom Call:
We were really lucky this morning to have a Zoom call from Helen Cooper. She told us all about growing up in Pakistan in a town close to the border with Afghanistan. Using a map, we looked at the geography of Pakistan and Afghanistan and learnt the names of key towns and cities. Helen spoke about her experiences with the Taliban. We explored how the Taliban survive capture by western forces by using mountain passes and how refugees survive by fleeing to neighbouring countries. We recorded all that we learnt about Afghanistan on our country focus board.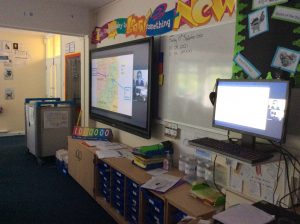 Swimming – Autumn 2021:
Exciting news! Endeavour will be going swimming for the first half term of the year. This will replace our Wednesday PE slot and the netball that was planned will be taught in Spring Term. Click the link below if you need a copy of the letter.
Welcome back to a brand new school year in Endeavour Class, the home of Year 5 and 6. This year, we will be travelling around the world using a series of exciting class novels and quality nonfiction texts, exploring what it takes to survive.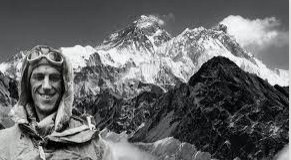 We will begin with a brief stop in Nepal to explore what it takes to climb the world's highest mountain: Everest. We will use the biography of Sir Edmund Hilary as a basis for writing our own about the lead character in our next novel Breadwinner. This amazing story takes us to Afghanistan and life under Taliban rule.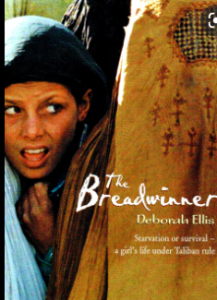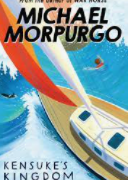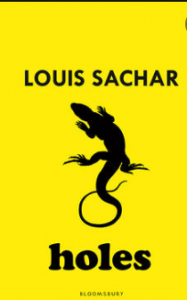 Following our stay in Kabul, we make our way to Nagasaki and explore survival through Michael, our main character who is swept overboard onto a desert island. We will then compare Michael's survival with that of Stanley Yelnats in our next novel Holes. This sees our main character learn to live in an American youth detention centre.
Black History Month:
Our final survival-themed novel of the half term takes us to Jamaica, where we meet a young boy whose father has made the journey from their small market town in the tropics to rainy Manchester on the Empire Windrush.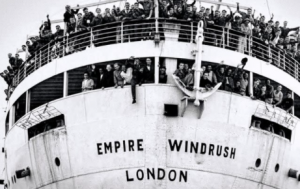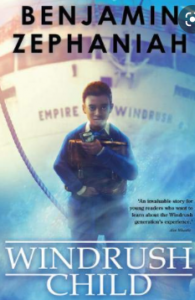 History and Geography Links:
The countries that we are travelling to provide great opportunities to explore the physical and human features of each country. We will also be focusing on the history of each place we visit, including invasions, traditions and how history impacts the wider world now.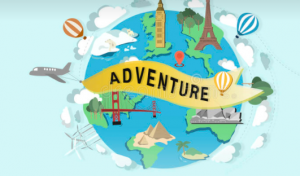 ICT also sits nicely here as we learn to use search engines with accuracy and precision to collect geographical information about each country.
Science:
Continuing the survival theme, we will be learning all about how animals adapt and evolve. This will then lead to us designing our own species that can survive in a specific environment.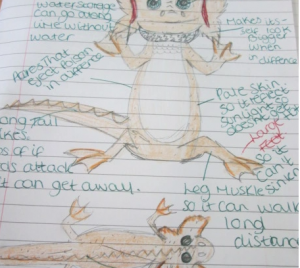 P.S.H.E and R.E.
We begin the year as always with a focus on a brand new start, remembering challenges we have faced in the past and then setting ourselves goals. We will then work on our relations with family and friends. R.E. sees use explore how and why Christians read the Bible.
P.E.
Netball and Dance will take place on Tuesday and Wednesday.
Dance will link to our survival theme as we look at trends that have stood the test of time. Music links to this also with our study of the survival of music through time.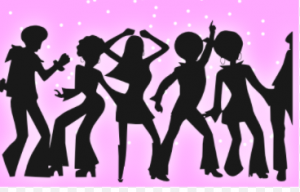 French:
Finally, we will introduce Year 5 to Gustav and his friends Polly, Jake and Madame Moulin as we revise and refresh key greetings as well as progress to a study of key verbs avoir and etre.
Endeavour Class 2020/2021
We are ready to set sail on HMS Endeavour!
Goodbye Year 6!
On our final day of term we celebrated at church with a service of thanksgiving for Year 6. We presented the children with Christian Value awards and Bibles. We know our children will take with them to high school and beyond the values we have taught them and keep our school family close to their hearts. We are very proud of you.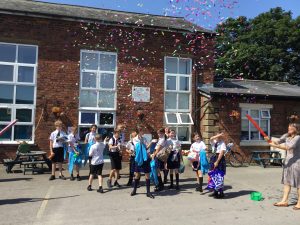 Enterprise Week
Just call us the ultimate in entrepreneurs! On Monday, Mrs Price gave us  £30. We had to decide whether to hide it, save it or use our talents to make more money. Using the Parable of the Talents, we decided to use what we knew to make more money. We served refreshments at Hoodwinked and with the profit bought fidget toys to raffle off. We also made friendship bracelets to sell. We ended the week as winners us decided to use our Christian Values and share our money with the other classes. Watch this space for what we decide to spend our money on.

Chill Factore and a famous Zoom call!
Our Year 6 children were treated to a fab day out at Chill Factore care of our friends at church and Friends of Hoole St Michael. Before our trip, we had a Zoom call from local lad and Olympic slalom star Dave Ryding. He shared his path to success with us and told us to never give up on our dreams, no matter where we are from or what our dreams are.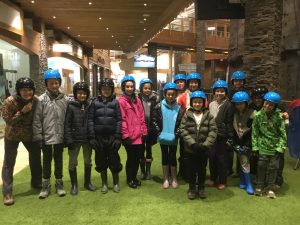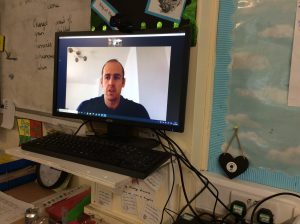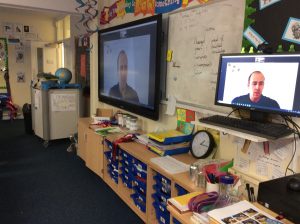 Leavers' Lunch
On the final Friday of term, Year 6 enjoyed a fab lunch Hawaiian style. A huge thank you to Jen and Alison in the kitchen for giving our children a very tropical lunch!

Year 6 Leavers' Awards
In the final week of term, we enjoyed another outside event, celebrating our fantastic Year 6 with an award ceremony. Year 6 then joined us again at night for an evening of treats and a water fight. Look out for the teachers who also got a soaking!
 
Hoodwinked July 2021
A spot of theatre al fresco at Hoole St Michael with our production of Hoodwinked. The parents of children in Endeavour enjoyed a great outdoor performance.

Sports Day 2021
We enjoyed a fantastic afternoon of team games and races. It was great  to celebrate with our parents too. Our Year 6 House Captains led their teams brilliantly.  Well done to our winning team. As you can see from the pictures, they enjoyed a victory run down the track.

Fit Fortnight June 2021
We began the fortnight as we always do, dancing on the playground every morning together as a school to get us moving. This year, the teachers had made a routine of their favourite dance classics.
In our first week we tried: performance class, clubbersize, golf, rugby with Wigan Warriors and an inflatable assault course.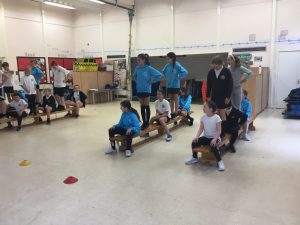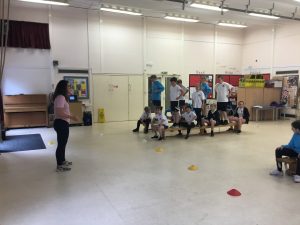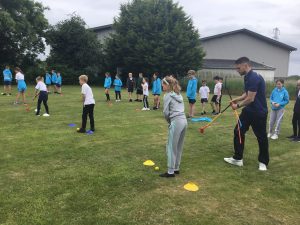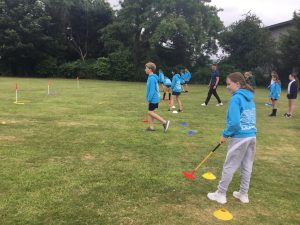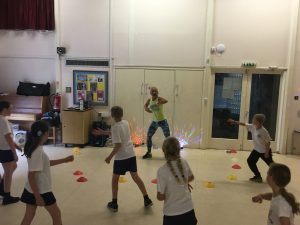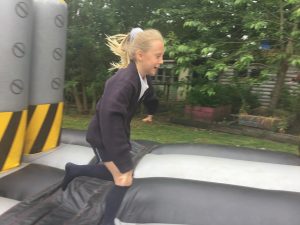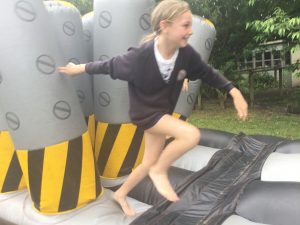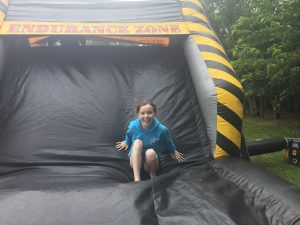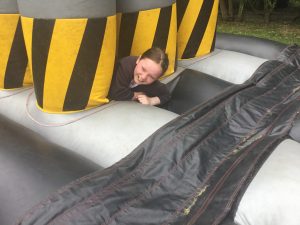 On the Friday, we had an Olympic theme day. We learnt about the events of the summer and winter games. We also had a go at our own Olympic events.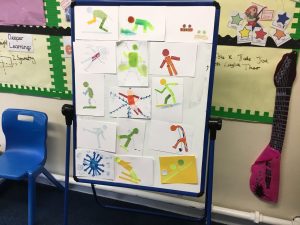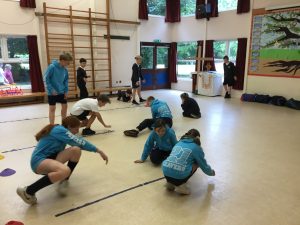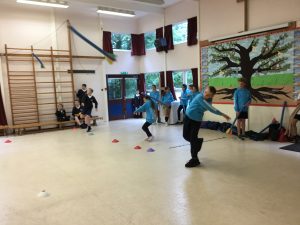 In week 2, we enjoyed football, skateboarding and a visit from the Life Bus, revisiting our growing and changing unit as well as talking about making good decisions, despite peer pressure.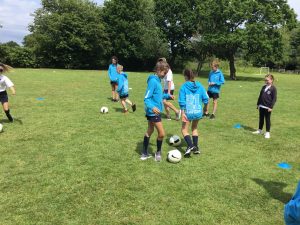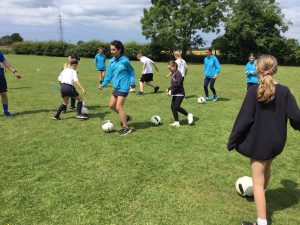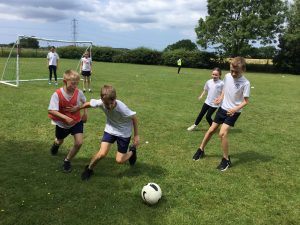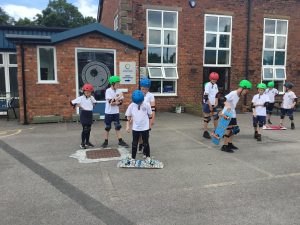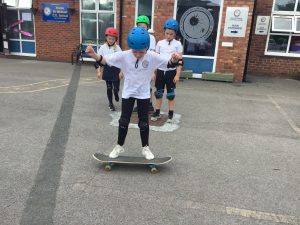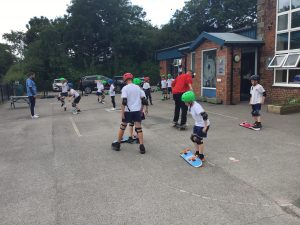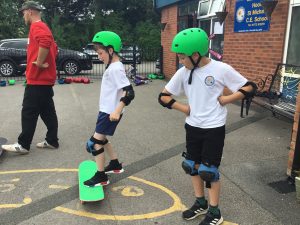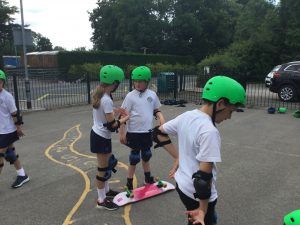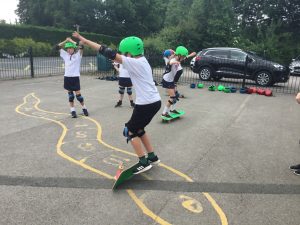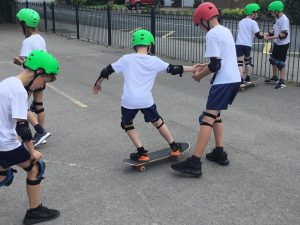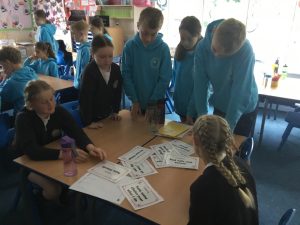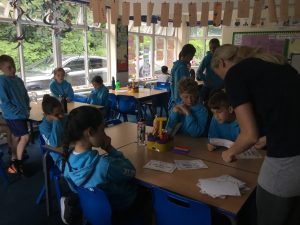 Spirituality Days June 2021
For three days we focused on the Holy Trinity. We learnt that we might never understand it but we will grow in knowledge about it. The colour green for the time of Trinity Sunday represents a growth in knowledge. We started the week with a Zoom from Nicky Gleeson, a youth worker from the Methodist Church. She explained that the Trinity is all around us and within us. We then explored different aspects of the Trinity with a mixture of different activities. We tackled some big questions too linked to our RE unit of work about the nature of God.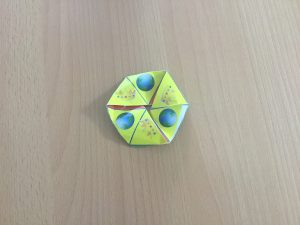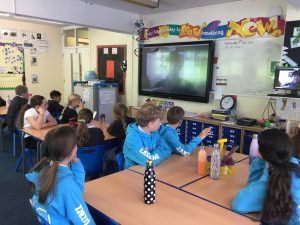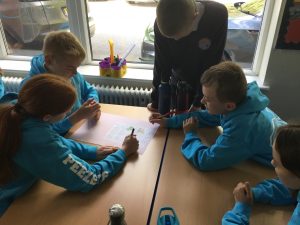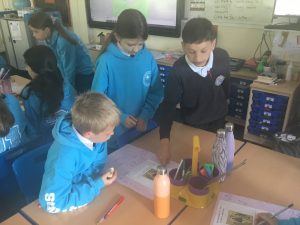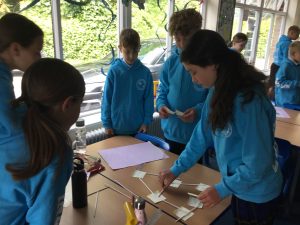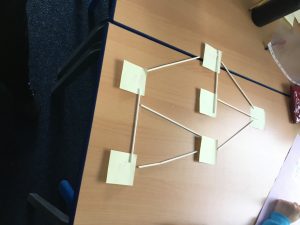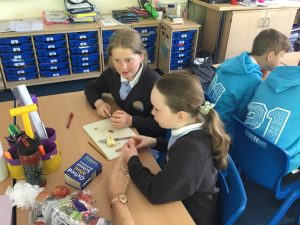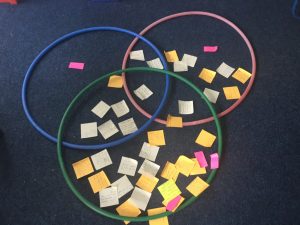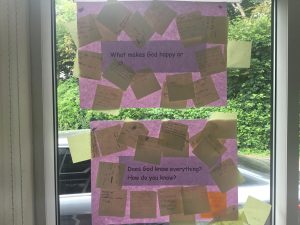 Summer 2 2021
Nothing Interesting Ever Happens Here
Heritage   Pride    Enquire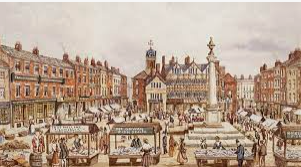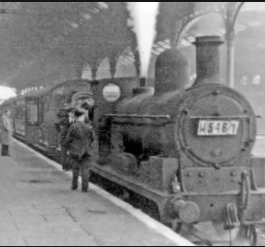 Welcome to our final topic of the year, which explores and celebrates our local heritage. We will be delving into the world of rail travel and discovering the impact this had on our local area.
Preston, the development of the town and its railway station will be the focus for our work in history. The station had nine different lines coming in and out, all operated by different firms and all going to different destinations. The development of such a major railway line in the city had a great impact on the nearby seaside resort of Blackpool and the development of the National Football League.
During our geography study, we will be exploring the land use in both Blackpool and Preston during Victorian times and charting the growth of Blackpool as a major seaside resort. We will also look at Blackpool in the news: the closure of the airport and the promise of regeneration.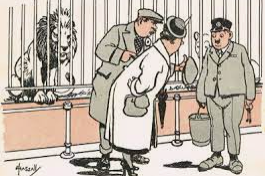 In our English sessions, we will begin with a famous Blackpool narrative poem: Albert and the Lion. We will then move on to report writing, documenting the growth of Preston's railway station and the impact this had. Finally, we will finish the year by exploring the lives of famous Prestonians. We will then reflect on our lives so far and write our own autobiographies.
DT , science and ICT combine once more as we use cams, levers and pulleys to make fairground rides. Crumbles will be used to power motors, lights or buzzers to add to our attraction.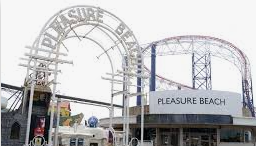 In art, we will explore how artists portray the seaside. A local artist, Lowry, explored this and his work will be the basis for our learning. We will be building our skills of texture and perspective, working on large and small scales.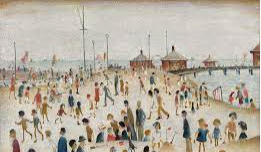 PSHE and PE will go hand in hand, as we work on being our best and keeping healthy. This will be supported by our planned Fit Fortnight beginning on the 21st June.  We will also be linked up with ICT and focusing on responsible use of the internet and social media with the summer holidays and high school in mind.
Spirituality Days 9th-11th June 2021
We open this half term with our three spirituality days all about the Trinity. Our half term unit will see us explore some big questions with ideas about God.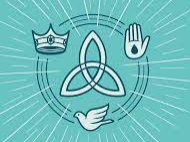 Exciting News: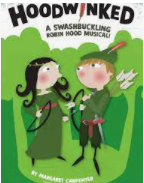 Rehearsals for our end of year production Hoodwinked have started. We cannot wait to perform for you in our outdoor classroom. Be amazed by the bravery of Robin Hood and his Merry Men, be dazzled by the beauty of Maid Marian and her ladies, be prepared to shout boo, hiss at the nasty Sheriff of Nottingham and his sidekick or roll around laughing at the greedy friars. Our traditional pantomime is not to be missed!
Upcoming Dates:
TASA Orienteering – Friday 14th May 2021
Titanic tea party – Thursday 20th May 2021
Fit Fortnight – Monday 21st June 2021
Leaver's production Tuesday 13th July 2021
Year 6 Leavers' Awards Thursday 15th July 2021
Leavers' Assembly Friday 16th July 2021
Year 6 Leavers' Treat – Monday 19th July 2021
Summer 2021 – Peer Marking, Editing and Evaluating
This half term we have been busy writing flashbacks and designing lighthouses that will flash out a warning in Morse Code to Titanic using a Crumble device. We have used our friends to peer assess our work using criteria to guide them. We have been given a clear focus to praise and a clear focus to assess for improvement.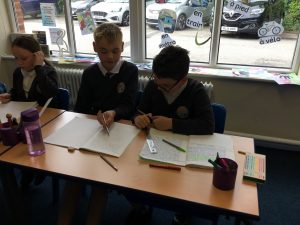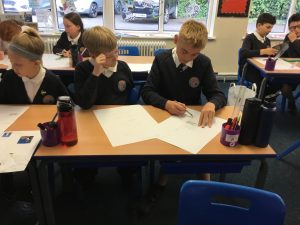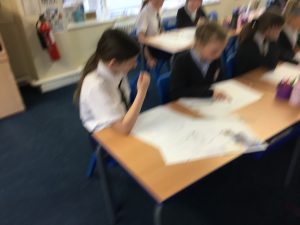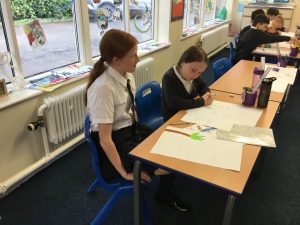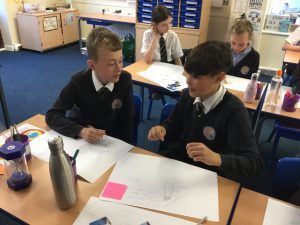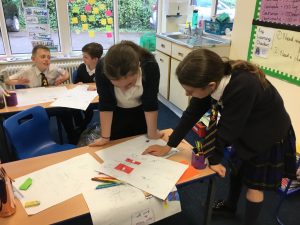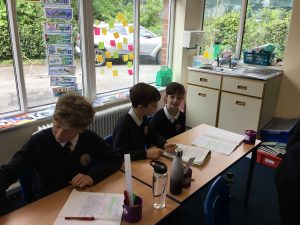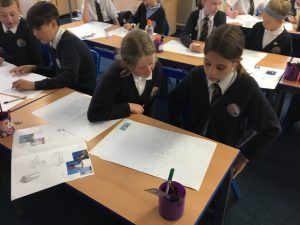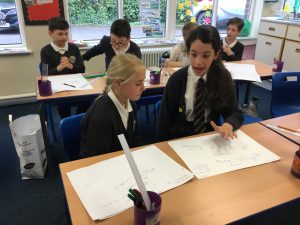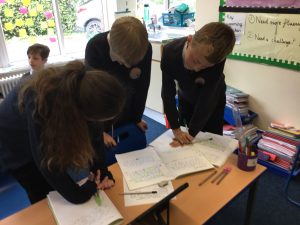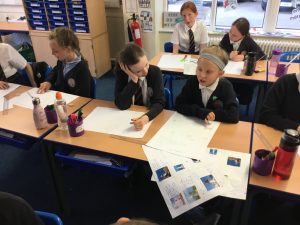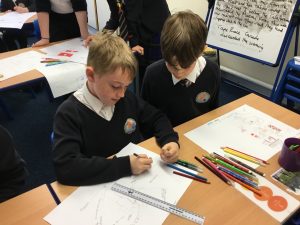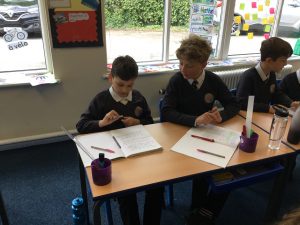 Lighthouses – we used a Crumble to create digital Morse Code to warn future ships about the dangers of the ice fields.
 
RMS Titanic – the day we stepped back in time!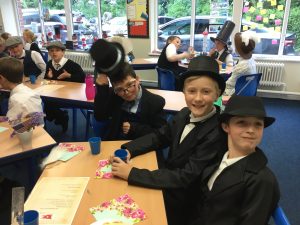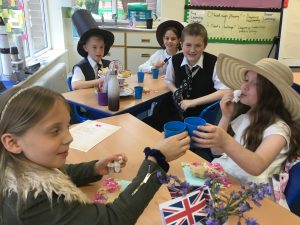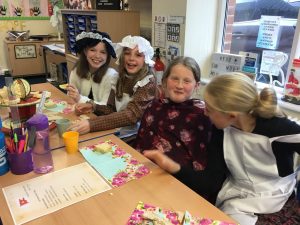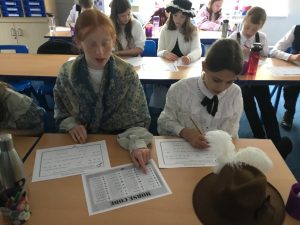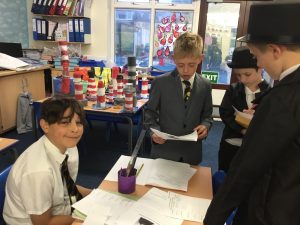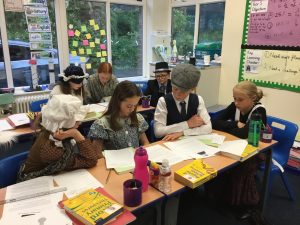 On the 20th of May we boarded the RMS Titanic and enjoyed a day exploring different historical sources to understand what it was like on board. We found out about life in second and third class or steerage as our tickets said. We dressed to impress in our Sunday best and even tried our hand at Morse code.
All Aboard!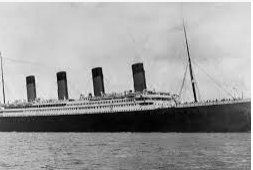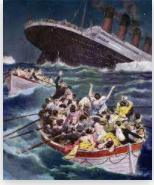 Immigration Controversy Humility
Summer One is taking us on a seafaring mission once more, but his time on the ill-fated ship, the Titanic. Through all our linked lessons, from DT to English, we will be exploring one key question: who was the blame for the sinking of this 'unsinkable' ship?
We will all begin our learning by receiving a special letter – an invitation to tea on the Titanic and our boarding ticket. During the half term, we will learn about the name on our ticket, what we should wear to the party and what happened to us on the fateful day in 1912.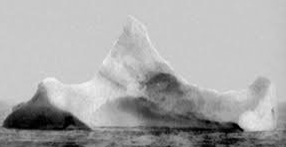 In our English lessons, we will be writing a variety of flashback stories linked with the building and sinking of the Titanic, followed by a discussion text all about who was to blame. In our history lessons, we will be studying the history of the large ocean liner and the battle during late Victorian times between to two shipbuilding giants Cunard and White Star Line. We will learn the reasons for mass immigration into America from Europe and the controversy behind Titanic.  Our DT and science lessons will see us take on a variety of challenges with electric circuits. We will be making circuits with different components and working with buzzers and switches to create a lighthouse that flashes Morse code messages. We will also learn here about the impact of the Titanic disaster on safety changes at sea. ICT will also link in here, where we will explore sensors and robotics. During art sessions, we studying the style and work of Turner and his ship-themed pieces.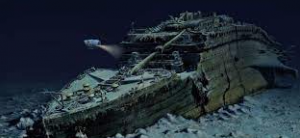 Maths will follow the following teaching sequence for the half term based on NCETM curriculum prioritisation documents, Ready to Progress Criteria and White Rose. This is supplemented with Maths No Problem, Deepening Understanding, Learning by Questions and Nrich.
Decimal calculation (addition and subtraction)
Decimal calculation (multiplication and division)
Decimals and percentages
Algebra – 3 weeks using high school bridging materials for Year 6.
Fluency sessions will focus on solid understanding of fractions, decimals and percentages.
PE will continue to be on Tuesday and Thursday with themes of invasion games and tennis.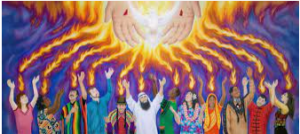 RE will see our focus as Christians shift to ascension and Pentecost. We will explore how this event makes Christianity distinctive.

Finally, in PSHE we will be exploring the differences between us and how important it, is when making new friends, to value diversity. Our work will also see us think about and explore high school transition.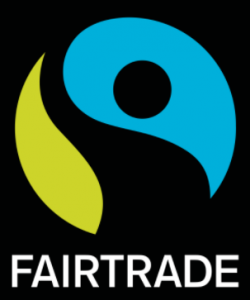 Our class project continues to be Fair Trade. Look out for details coming on Dojo of our planned Fair Trade activities.
Multicultural Week 15th -19th  March 2021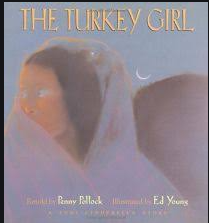 This week we are travelling across the world to join the Native American Zuni tribe! We are beginning with their version of Cinderella called The Turkey Girl. In this story we have learnt that the Zuni have special names for the Sun and the Earth. They also see the Earth and its resources as being very precious. If we don not look after it, and break our bond with Mother Earth, it will be ruined. We have found out a variety of different facts about the Zuni and what life is like for them in the state of New Mexico. Look out for our pueblo houses that we are making later in the week and our study of key Apache tribe chieftains.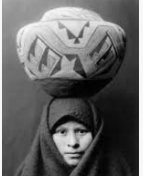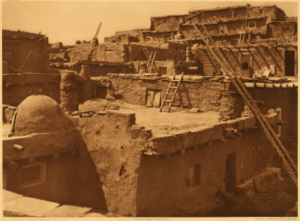 Year 6 Leavers' Hoodies 2021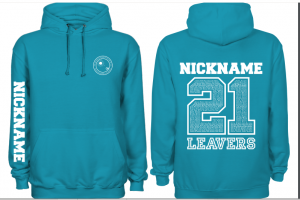 Look out for a link to the shop on Dojo coming soon! 
World Book Day 2021 – Happiness Theme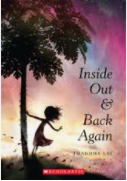 We explore the theme of happiness through adversity through this amazing story of a refugee from Southern Vietnam during the Vietnam War. We charted her personal journey through war in Saigon, her happy place of a papaya tree and then her family fleeing to America. Our character, Ha, and her brothers suffered racism, struggles at school and tried to deal with the disappearance of their father. We learnt that no matter what life throws at us, we need to always remember to grasp those little moments of happiness.
We learnt all about Vietnam and even made some Moon Cakes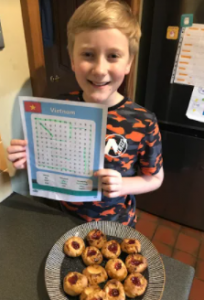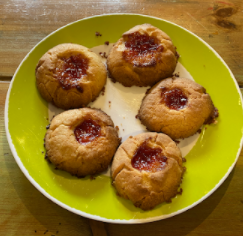 Spring 2 2021
The Power and the Glory
Intrepid, Ambition, Ancestry
We will start this new half term at home, continuing our usual mix of two live lessons a day and pre-recorded lessons for the rest of the day. All the Zoom links for each lesson can be found on Google Classroom and on our Class Dojo.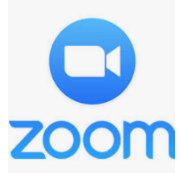 We have some exciting enrichment activities to look forward to, kicking off with Fair Trade Fortnight and then World Book Day. If that wasn't enough, we are also exploring Mexico during our Multicultural Week. We are also taking on a courageous advocacy project too – listen out for more information on our Zooms. We are busy busy!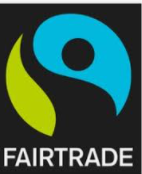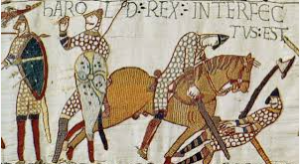 This half term we are progressing our learning from the Anglo Saxons last half term to exploring what their counterparts, the Vikings, we up to at the same time. Using the fantastic novel from Tony Bradman, Anglo Saxon Boy, we will discover the impact of the Vikings in later Saxon times. We will also learn about a certain promise made by one Anglo Saxon Earl to an intrepid French Duke which resulted in one very famous battle and a victory that has influence our ancestry ever since. Our historical analysis and research will be used to write reports in our English lessons.
English however will kick off with mystery and crime writing. Following on from our work on United Kingdom tourist attractions, we will be enjoying the London Eye Mystery. Join Kat, her brother Ted and cousin Salim on their adventure. Can you unravel the clues? We will also be looking at classic mystery writing using the Sign of Four by Arthur Conan Doyle.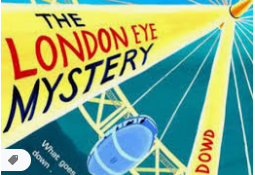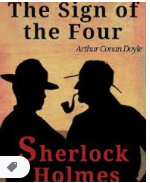 Science this half term sees us explore the animal classification system and the life of Carl Linnaeus. We will be using and creating our own decision trees to classify animals. In IT we are going to be learning how search engines work and how to make sure our personal data is safely stored online.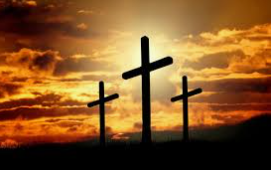 As we approach Easter, in RE we will be looking at who Jesus was at Easter and how the events of that time revealed God's plan for us. Our Christian Value this half term is justice and to explore this we will be taking on the Fair Trade Fortnight Challenge.  Our British Value this half term is Rule of Law and Democracy. To support this our PSHE looks at our role in wider society, our responsibilities and the work of local councils.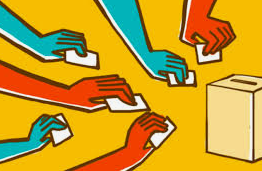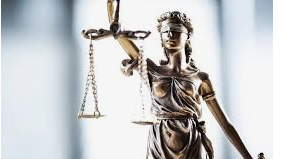 French and DT work hand in hand this half term as we explore the key term of seasonality. Easter is an important celebration in the French calendar and we will be looking at the symbolism of food in this event, leading to designing and making our own French Easter stew.  We will be researching popular stew recipes and typical spring tastes. Our final product will be made in school to be tried at home and evaluated.   We will be learning all about seasonal produce in spring and how this can be used to give a fresh, new taste. Tradition and ancestry link here too, as we see which French traditions have been brought here. In our French lessons we will be learning how to talk about our hobbies and likes.  Looking at summer crops, we will be preparing to plant our vegetables and fruit ready for July harvest.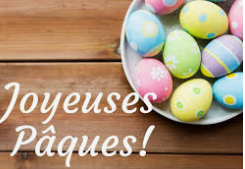 PE will continue to be held on a Tuesday and Thursday and will be gymnastics and netball. Bring some jogging bottoms, trainers and an extra layer for outside work.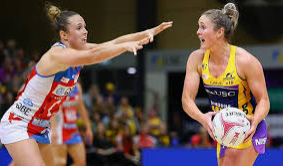 Home Learning Update
January 2021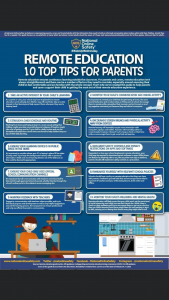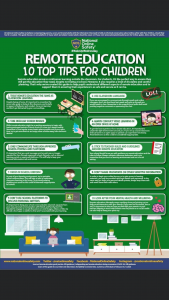 Some E safety advice for parents and children when working at home. Look out on Dojo for the latest E safety advice and support.
We are offering 3 live lessons a day. These will consist of fluency skills (either grammar, spelling or maths), a maths lesson and a wider curriculum lesson in the afternoon.
Our usual Zoom times are:
9.30am – Fluency
10.30am – Maths
Materials for each of these lessons, English lesson guidance and videos of our class novel can be found on Google Classroom.
The Great British Explore Off
Exploration Bravery Artisan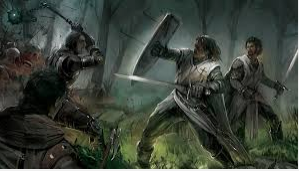 Spring 1 2021
Happy New Year to you all!
We begin this half term with an exploration of our great nation – the United Kingdom! Starting with geography, we will be learning to pinpoint key locations such as key cities, highlands and islands. After studying the physical features of the UK, we will then move on to human features such as buildings and bridges. This will link together with our learning in DT, as we design and make bridges to carry Anglo Saxon supplies.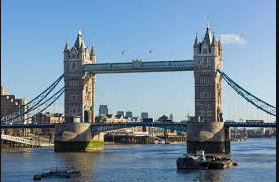 In history, we will be travelling back in time to Anglo Saxon England and learning all about how the different groups settled here. We will explore their craftsmanship, lifestyle and religious beliefs by analyzing historical sources. We will also learn about their lives through our work in English. We are delving into the novel Beowulf as well as the story of Anglo Saxon Boy, which reveals many clues about the life of these tribesmen and women. Our Christian value this half term is perseverance and we will be exploring great examples of this in these tales. We will be linking this idea to persuasive writing too. Our Anglo Saxon workshop has been cancelled for now but we hope to re-arrange another enriching historical experience as soon as we are able.
Science lessons see us explore the changing state of materials and how well they conduct heat. We have a theme of investigations during this half term, revising and refining our skills of prediction, hypothesis, collecting results, recording and concluding.
In our PSHE lessons we will be considering ourselves and our relationships. This will continue the theme of growing and changing as well as building on this previous learning before Christmas.
RE lessons see us explore the idea of Jesus as a teacher. We will think about what great things we have learnt and how we were taught. Moving forward, we will then explore how we can use the teachings of Jesus in our lives.
PE this half term is on and Tuesday and Thursday.  Mr Pitcher is leading tag rugby and Mrs Cookson will be leading dance through the ages.
Autumn 2 in Endeavour
This half term we are exploring the makings of a hero and seeing how fine the line is between heroism and villainous deeds!
We begin with English and a delve into the world of Macbeth. We will be charting our main character throughout this gripping play using resources from the Royal Shakespeare Company to guide us.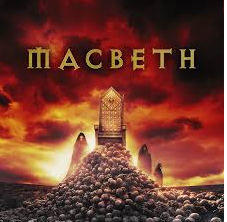 Science will also see us explore our very own health hero circulatory system of the heart and lungs. We will be learning all about how they work together, how to keep them healthy and what types of villains can damage them. Look out for a Zoom call from a cardiac nurse all about heart health. Our history will also help to deepen our learning as we look at the chronology of medical advances. We will be pulling together a full overview of the history of medicine from ancient times until present day and learning all about key figures such as Jenner and Fleming.
We will also be learning to keep safe in PSHE where we explore risk taking, bullying and firework safety. Our local fire service may not be able to visit school but they can call use using Teams Software and that is exactly what they will be doing on November 4th!
Megan from the Life Bus will also be visiting us to start off our continuous topic in PSHE all about changes in our bodies. This topic is ongoing throughout the year as our bodies grow and change. Parents, look out for materials being shared with you via Zoom prior to the visit from Megan.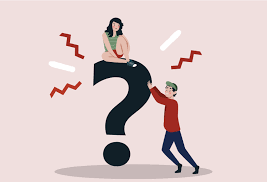 We will continue to explore heroism through art too, learning how to draw self-portraits first and then to adapt these into a superhero style. This will build on our study of Roy Lichtenstein from last half term.
In R.E. we will be considering how Christians celebrate Christmas and learning all about the worldwide work of charities such as Christian Aid.
Our learning in French this half term is all about clothes!
Music takes us to the land of jazz.
PE on Tuesday is football and on Thursday is hockey. We will be getting outside as much as we can so please make sure you have some long jogging bottoms to wear in school.
Look Out For:
World War 2 Week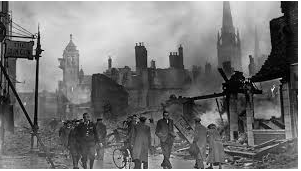 We will be travelling back in time and experiencing life during The Blitz! In Endeavour, we will be reading all about life in the Blitz using diaries written at the time.
Look out for information about fancy dress.
Bikeability October 2020: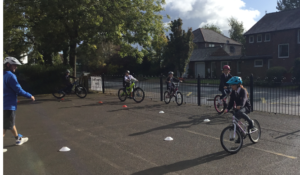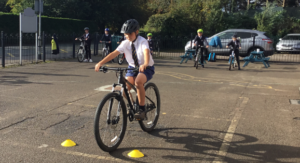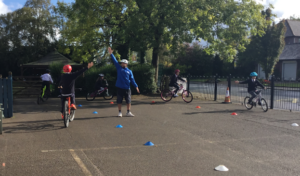 Year 6 have been learning all about how to be road safe on their bikes. They practised turns and signaling first on our playground before going off into the streets of Much Hoole. The instructors on their two-day course said that they had been true ambassadors for our school and they had really enjoyed their time with our children. Well done guys!
Our Work in Maths:
We have been delving into addition and subtraction during October. We have played games to help us with exchanging numbers called exchange up for addition and exchange down for subtraction.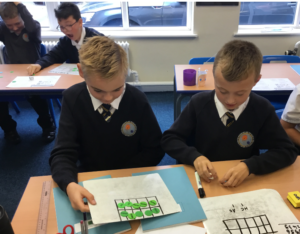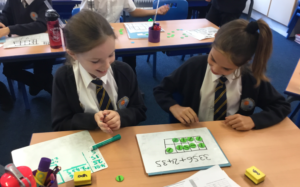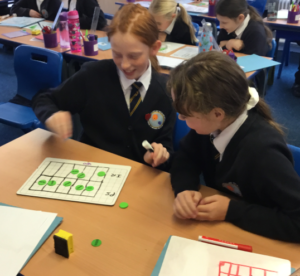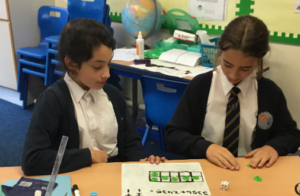 Life is a Journey – RE Autumn 1 2020
During our work on Life as a Journey, we have been exploring pilgrimage. We travelled around the playground to different stations to find out all about Christian pilgrimage, locations and what Christians would expect to see there. We then found out all about The Two Saints Way and wrote postcards home from pilgrimage.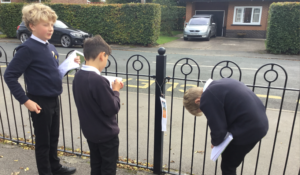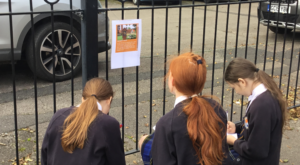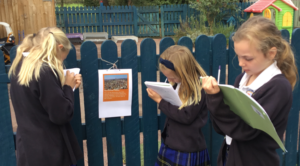 October 2020 Songs for World Change:
We are YouTube Stars!
We have now finished our own songs based around the theme of changing our world for the better. Using our brand new green screen, we have videoed our performance for you to enjoy. Check out our school YouTube Channel HooleSM Who's Reading?
https://www.youtube.com/channel/UCd9e_cWhEGBH01oVKzsOmWg
Nature Journals – Autumn Seed Cases
On the first week of October made our first entries for this school year in our Nature Journals. We focused our studies on autumn seed cases and how they protect the seed. On a walk, we collected seed cases and studied what the trees are looking like now to prepare for winter.  We dissected seed cases, observed carefully and annotated drawings in our journals.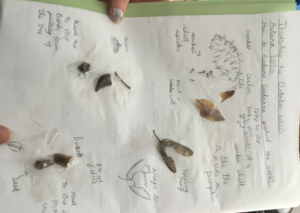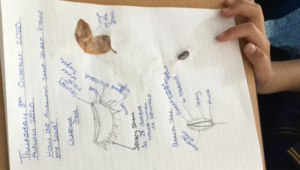 Harvest Autumn 2020 Our Christian Value of Thankfulness
Endeavour Class celebrated harvest on behalf of school with a visit to church. We presented our thankfulness pumpkins to share with the congregation at St Michael. On our pumpkins each class have written what they are thankful for.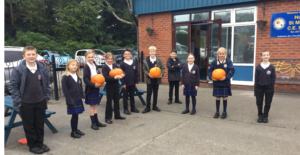 Autumn 1 That's Class!
Pieces of eight! Pieces of eight!