Endeavour Class 2020/2021
We are ready to set sail on HMS Endeavour!
Spirituality Days June 2021
For three days we focused on the Holy Trinity. We learnt that we might never understand it but we will grow in knowledge about it. The colour green for the time of Trinity Sunday represents a growth in knowledge. We started the week with a Zoom from Nicky Gleeson, a youth worker from the Methodist Church. She explained that the Trinity is all around us and within us. We then explored different aspects of the Trinity with a mixture of different activities. We tackled some big questions too linked to our RE unit of work about the nature of God.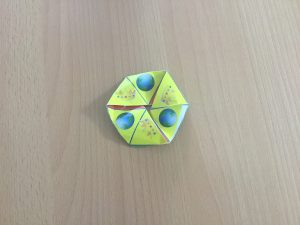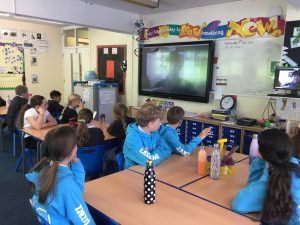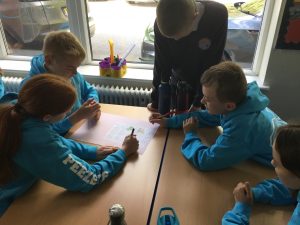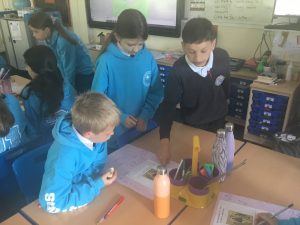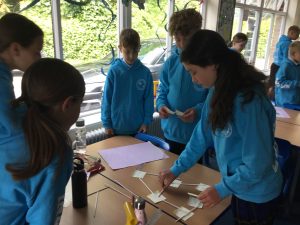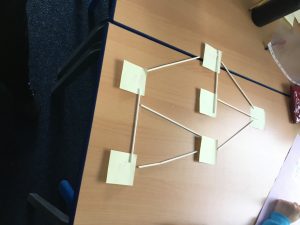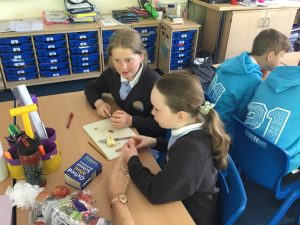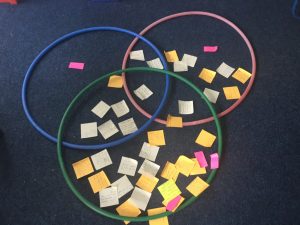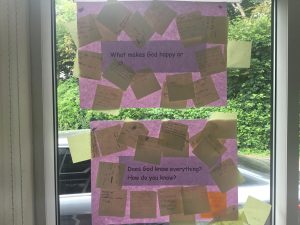 Summer 2 2021
Nothing Interesting Ever Happens Here
Heritage   Pride    Enquire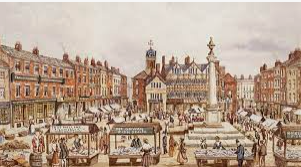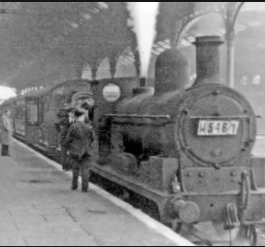 Welcome to our final topic of the year, which explores and celebrates our local heritage. We will be delving into the world of rail travel and discovering the impact this had on our local area.
Preston, the development of the town and its railway station will be the focus for our work in history. The station had nine different lines coming in and out, all operated by different firms and all going to different destinations. The development of such a major railway line in the city had a great impact on the nearby seaside resort of Blackpool and the development of the National Football League.
During our geography study, we will be exploring the land use in both Blackpool and Preston during Victorian times and charting the growth of Blackpool as a major seaside resort. We will also look at Blackpool in the news: the closure of the airport and the promise of regeneration.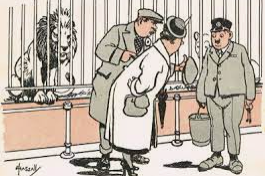 In our English sessions, we will begin with a famous Blackpool narrative poem: Albert and the Lion. We will then move on to report writing, documenting the growth of Preston's railway station and the impact this had. Finally, we will finish the year by exploring the lives of famous Prestonians. We will then reflect on our lives so far and write our own autobiographies.
DT , science and ICT combine once more as we use cams, levers and pulleys to make fairground rides. Crumbles will be used to power motors, lights or buzzers to add to our attraction.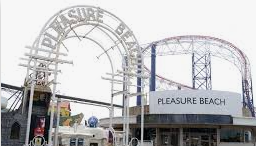 In art, we will explore how artists portray the seaside. A local artist, Lowry, explored this and his work will be the basis for our learning. We will be building our skills of texture and perspective, working on large and small scales.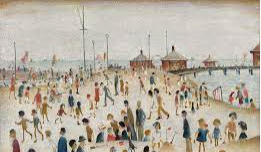 PSHE and PE will go hand in hand, as we work on being our best and keeping healthy. This will be supported by our planned Fit Fortnight beginning on the 21st June.  We will also be linked up with ICT and focusing on responsible use of the internet and social media with the summer holidays and high school in mind.
Spirituality Days 9th-11th June 2021
We open this half term with our three spirituality days all about the Trinity. Our half term unit will see us explore some big questions with ideas about God.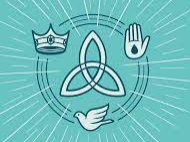 Exciting News: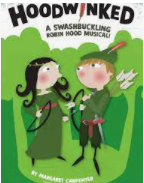 Rehearsals for our end of year production Hoodwinked have started. We cannot wait to perform for you in our outdoor classroom. Be amazed by the bravery of Robin Hood and his Merry Men, be dazzled by the beauty of Maid Marian and her ladies, be prepared to shout boo, hiss at the nasty Sheriff of Nottingham and his sidekick or roll around laughing at the greedy friars. Our traditional pantomime is not to be missed!
Upcoming Dates:
TASA Orienteering – Friday 14th May 2021
Titanic tea party – Thursday 20th May 2021
Fit Fortnight – Monday 21st June 2021
Leaver's production Tuesday 13th July 2021
Year 6 Leavers' Awards Thursday 15th July 2021
Leavers' Assembly Friday 16th July 2021
Year 6 Leavers' Treat – Monday 19th July 2021
Summer 2021 – Peer Marking, Editing and Evaluating
This half term we have been busy writing flashbacks and designing lighthouses that will flash out a warning in Morse Code to Titanic using a Crumble device. We have used our friends to peer assess our work using criteria to guide them. We have been given a clear focus to praise and a clear focus to assess for improvement.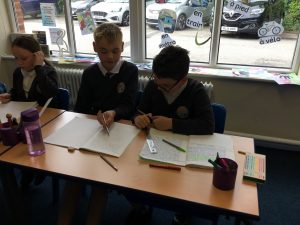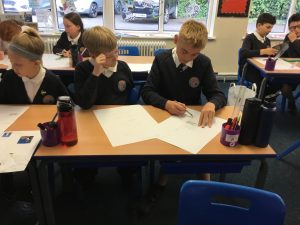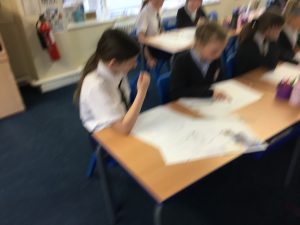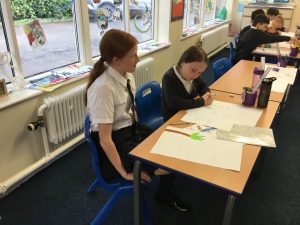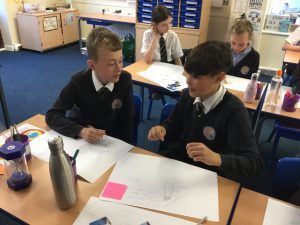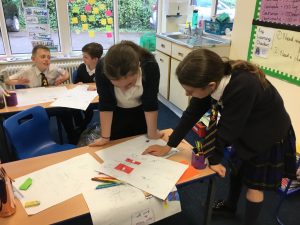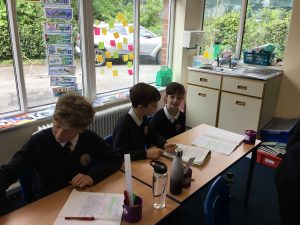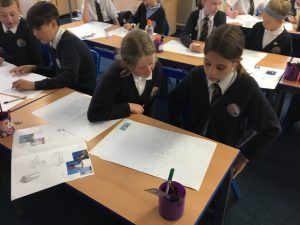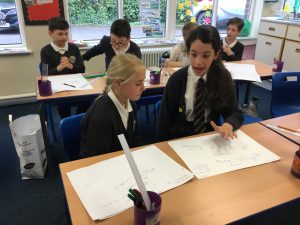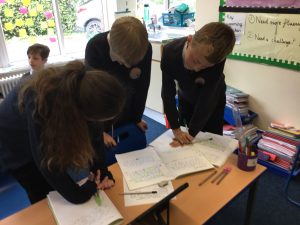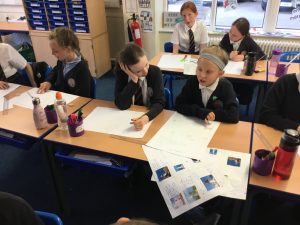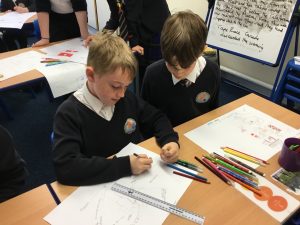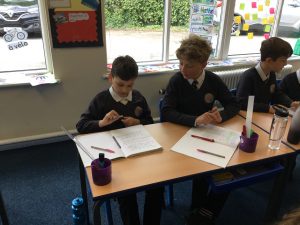 All Aboard!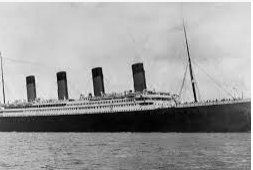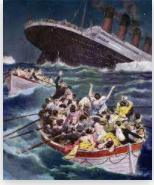 Immigration Controversy Humility
Summer One is taking us on a seafaring mission once more, but his time on the ill-fated ship, the Titanic. Through all our linked lessons, from DT to English, we will be exploring one key question: who was the blame for the sinking of this 'unsinkable' ship?
We will all begin our learning by receiving a special letter – an invitation to tea on the Titanic and our boarding ticket. During the half term, we will learn about the name on our ticket, what we should wear to the party and what happened to us on the fateful day in 1912.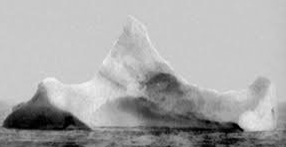 In our English lessons, we will be writing a variety of flashback stories linked with the building and sinking of the Titanic, followed by a discussion text all about who was to blame. In our history lessons, we will be studying the history of the large ocean liner and the battle during late Victorian times between to two shipbuilding giants Cunard and White Star Line. We will learn the reasons for mass immigration into America from Europe and the controversy behind Titanic.  Our DT and science lessons will see us take on a variety of challenges with electric circuits. We will be making circuits with different components and working with buzzers and switches to create a lighthouse that flashes Morse code messages. We will also learn here about the impact of the Titanic disaster on safety changes at sea. ICT will also link in here, where we will explore sensors and robotics. During art sessions, we studying the style and work of Turner and his ship-themed pieces.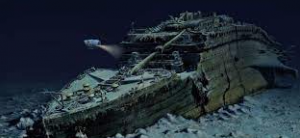 Maths will follow the following teaching sequence for the half term based on NCETM curriculum prioritisation documents, Ready to Progress Criteria and White Rose. This is supplemented with Maths No Problem, Deepening Understanding, Learning by Questions and Nrich.
Decimal calculation (addition and subtraction)
Decimal calculation (multiplication and division)
Decimals and percentages
Algebra – 3 weeks using high school bridging materials for Year 6.
Fluency sessions will focus on solid understanding of fractions, decimals and percentages.
PE will continue to be on Tuesday and Thursday with themes of invasion games and tennis.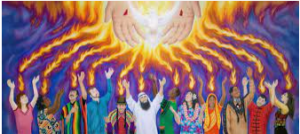 RE will see our focus as Christians shift to ascension and Pentecost. We will explore how this event makes Christianity distinctive.

Finally, in PSHE we will be exploring the differences between us and how important it, is when making new friends, to value diversity. Our work will also see us think about and explore high school transition.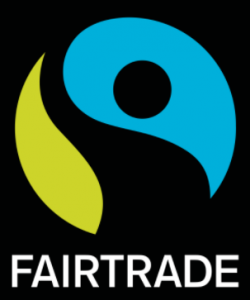 Our class project continues to be Fair Trade. Look out for details coming on Dojo of our planned Fair Trade activities.
Multicultural Week 15th -19th  March 2021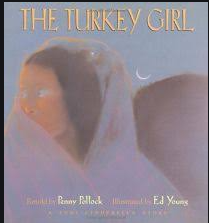 This week we are travelling across the world to join the Native American Zuni tribe! We are beginning with their version of Cinderella called The Turkey Girl. In this story we have learnt that the Zuni have special names for the Sun and the Earth. They also see the Earth and its resources as being very precious. If we don not look after it, and break our bond with Mother Earth, it will be ruined. We have found out a variety of different facts about the Zuni and what life is like for them in the state of New Mexico. Look out for our pueblo houses that we are making later in the week and our study of key Apache tribe chieftains.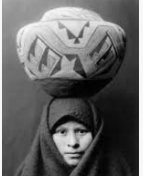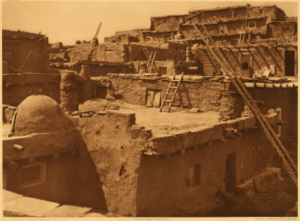 Year 6 Leavers' Hoodies 2021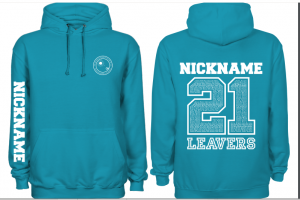 Look out for a link to the shop on Dojo coming soon! 
World Book Day 2021 – Happiness Theme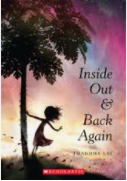 We explore the theme of happiness through adversity through this amazing story of a refugee from Southern Vietnam during the Vietnam War. We charted her personal journey through war in Saigon, her happy place of a papaya tree and then her family fleeing to America. Our character, Ha, and her brothers suffered racism, struggles at school and tried to deal with the disappearance of their father. We learnt that no matter what life throws at us, we need to always remember to grasp those little moments of happiness.
We learnt all about Vietnam and even made some Moon Cakes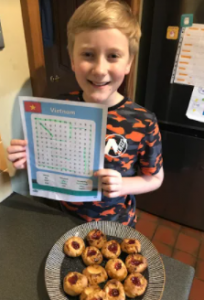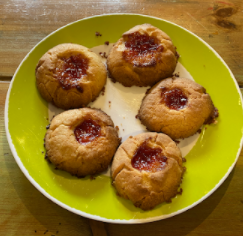 Spring 2 2021
The Power and the Glory
Intrepid, Ambition, Ancestry
We will start this new half term at home, continuing our usual mix of two live lessons a day and pre-recorded lessons for the rest of the day. All the Zoom links for each lesson can be found on Google Classroom and on our Class Dojo.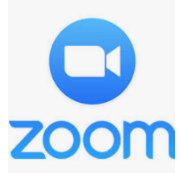 We have some exciting enrichment activities to look forward to, kicking off with Fair Trade Fortnight and then World Book Day. If that wasn't enough, we are also exploring Mexico during our Multicultural Week. We are also taking on a courageous advocacy project too – listen out for more information on our Zooms. We are busy busy!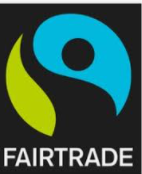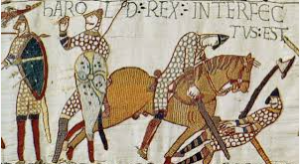 This half term we are progressing our learning from the Anglo Saxons last half term to exploring what their counterparts, the Vikings, we up to at the same time. Using the fantastic novel from Tony Bradman, Anglo Saxon Boy, we will discover the impact of the Vikings in later Saxon times. We will also learn about a certain promise made by one Anglo Saxon Earl to an intrepid French Duke which resulted in one very famous battle and a victory that has influence our ancestry ever since. Our historical analysis and research will be used to write reports in our English lessons.
English however will kick off with mystery and crime writing. Following on from our work on United Kingdom tourist attractions, we will be enjoying the London Eye Mystery. Join Kat, her brother Ted and cousin Salim on their adventure. Can you unravel the clues? We will also be looking at classic mystery writing using the Sign of Four by Arthur Conan Doyle.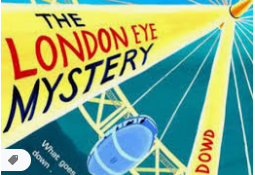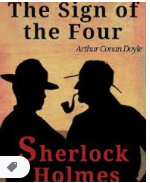 Science this half term sees us explore the animal classification system and the life of Carl Linnaeus. We will be using and creating our own decision trees to classify animals. In IT we are going to be learning how search engines work and how to make sure our personal data is safely stored online.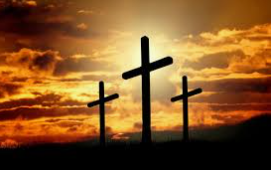 As we approach Easter, in RE we will be looking at who Jesus was at Easter and how the events of that time revealed God's plan for us. Our Christian Value this half term is justice and to explore this we will be taking on the Fair Trade Fortnight Challenge.  Our British Value this half term is Rule of Law and Democracy. To support this our PSHE looks at our role in wider society, our responsibilities and the work of local councils.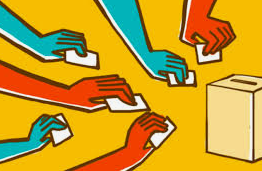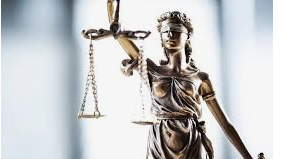 French and DT work hand in hand this half term as we explore the key term of seasonality. Easter is an important celebration in the French calendar and we will be looking at the symbolism of food in this event, leading to designing and making our own French Easter stew.  We will be researching popular stew recipes and typical spring tastes. Our final product will be made in school to be tried at home and evaluated.   We will be learning all about seasonal produce in spring and how this can be used to give a fresh, new taste. Tradition and ancestry link here too, as we see which French traditions have been brought here. In our French lessons we will be learning how to talk about our hobbies and likes.  Looking at summer crops, we will be preparing to plant our vegetables and fruit ready for July harvest.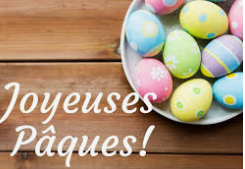 PE will continue to be held on a Tuesday and Thursday and will be gymnastics and netball. Bring some jogging bottoms, trainers and an extra layer for outside work.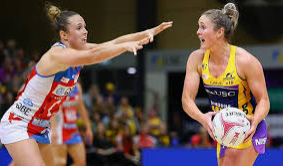 Home Learning Update
January 2021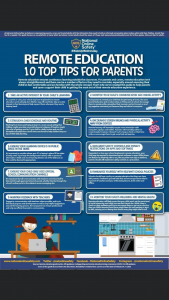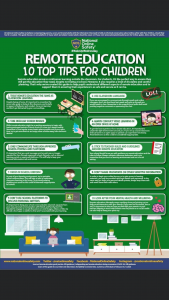 Some E safety advice for parents and children when working at home. Look out on Dojo for the latest E safety advice and support.
We are offering 3 live lessons a day. These will consist of fluency skills (either grammar, spelling or maths), a maths lesson and a wider curriculum lesson in the afternoon.
Our usual Zoom times are:
9.30am – Fluency
10.30am – Maths
Materials for each of these lessons, English lesson guidance and videos of our class novel can be found on Google Classroom.
The Great British Explore Off
Exploration Bravery Artisan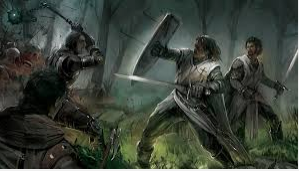 Spring 1 2021
Happy New Year to you all!
We begin this half term with an exploration of our great nation – the United Kingdom! Starting with geography, we will be learning to pinpoint key locations such as key cities, highlands and islands. After studying the physical features of the UK, we will then move on to human features such as buildings and bridges. This will link together with our learning in DT, as we design and make bridges to carry Anglo Saxon supplies.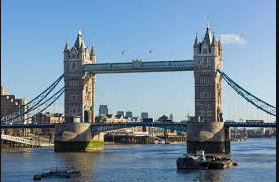 In history, we will be travelling back in time to Anglo Saxon England and learning all about how the different groups settled here. We will explore their craftsmanship, lifestyle and religious beliefs by analyzing historical sources. We will also learn about their lives through our work in English. We are delving into the novel Beowulf as well as the story of Anglo Saxon Boy, which reveals many clues about the life of these tribesmen and women. Our Christian value this half term is perseverance and we will be exploring great examples of this in these tales. We will be linking this idea to persuasive writing too. Our Anglo Saxon workshop has been cancelled for now but we hope to re-arrange another enriching historical experience as soon as we are able.
Science lessons see us explore the changing state of materials and how well they conduct heat. We have a theme of investigations during this half term, revising and refining our skills of prediction, hypothesis, collecting results, recording and concluding.
In our PSHE lessons we will be considering ourselves and our relationships. This will continue the theme of growing and changing as well as building on this previous learning before Christmas.
RE lessons see us explore the idea of Jesus as a teacher. We will think about what great things we have learnt and how we were taught. Moving forward, we will then explore how we can use the teachings of Jesus in our lives.
PE this half term is on and Tuesday and Thursday.  Mr Pitcher is leading tag rugby and Mrs Cookson will be leading dance through the ages.
Autumn 2 in Endeavour
This half term we are exploring the makings of a hero and seeing how fine the line is between heroism and villainous deeds!
We begin with English and a delve into the world of Macbeth. We will be charting our main character throughout this gripping play using resources from the Royal Shakespeare Company to guide us.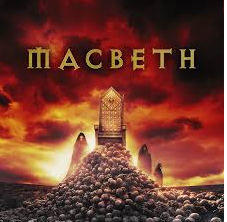 Science will also see us explore our very own health hero circulatory system of the heart and lungs. We will be learning all about how they work together, how to keep them healthy and what types of villains can damage them. Look out for a Zoom call from a cardiac nurse all about heart health. Our history will also help to deepen our learning as we look at the chronology of medical advances. We will be pulling together a full overview of the history of medicine from ancient times until present day and learning all about key figures such as Jenner and Fleming.
We will also be learning to keep safe in PSHE where we explore risk taking, bullying and firework safety. Our local fire service may not be able to visit school but they can call use using Teams Software and that is exactly what they will be doing on November 4th!
Megan from the Life Bus will also be visiting us to start off our continuous topic in PSHE all about changes in our bodies. This topic is ongoing throughout the year as our bodies grow and change. Parents, look out for materials being shared with you via Zoom prior to the visit from Megan.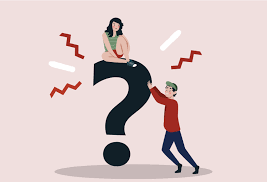 We will continue to explore heroism through art too, learning how to draw self-portraits first and then to adapt these into a superhero style. This will build on our study of Roy Lichtenstein from last half term.
In R.E. we will be considering how Christians celebrate Christmas and learning all about the worldwide work of charities such as Christian Aid.
Our learning in French this half term is all about clothes!
Music takes us to the land of jazz.
PE on Tuesday is football and on Thursday is hockey. We will be getting outside as much as we can so please make sure you have some long jogging bottoms to wear in school.
Look Out For:
World War 2 Week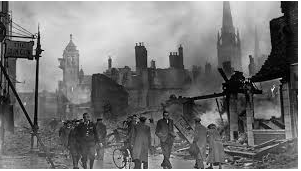 We will be travelling back in time and experiencing life during The Blitz! In Endeavour, we will be reading all about life in the Blitz using diaries written at the time.
Look out for information about fancy dress.
Bikeability October 2020: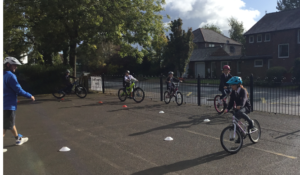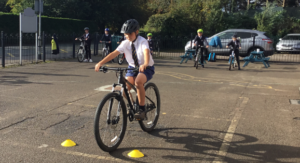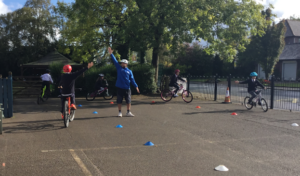 Year 6 have been learning all about how to be road safe on their bikes. They practised turns and signaling first on our playground before going off into the streets of Much Hoole. The instructors on their two-day course said that they had been true ambassadors for our school and they had really enjoyed their time with our children. Well done guys!
Our Work in Maths:
We have been delving into addition and subtraction during October. We have played games to help us with exchanging numbers called exchange up for addition and exchange down for subtraction.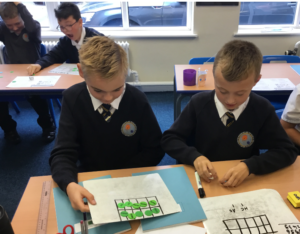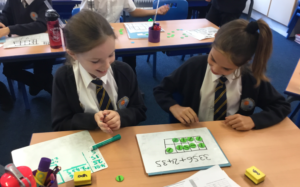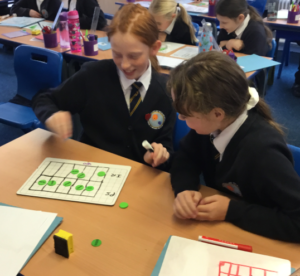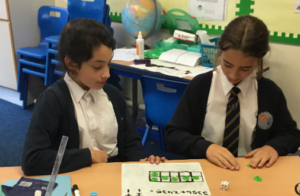 Life is a Journey – RE Autumn 1 2020
During our work on Life as a Journey, we have been exploring pilgrimage. We travelled around the playground to different stations to find out all about Christian pilgrimage, locations and what Christians would expect to see there. We then found out all about The Two Saints Way and wrote postcards home from pilgrimage.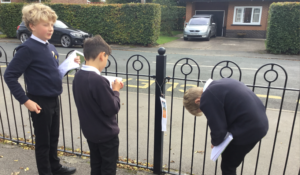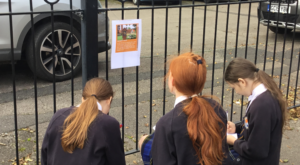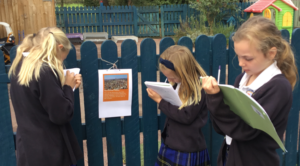 October 2020 Songs for World Change:
We are YouTube Stars!
We have now finished our own songs based around the theme of changing our world for the better. Using our brand new green screen, we have videoed our performance for you to enjoy. Check out our school YouTube Channel HooleSM Who's Reading?
https://www.youtube.com/channel/UCd9e_cWhEGBH01oVKzsOmWg
Nature Journals – Autumn Seed Cases
On the first week of October made our first entries for this school year in our Nature Journals. We focused our studies on autumn seed cases and how they protect the seed. On a walk, we collected seed cases and studied what the trees are looking like now to prepare for winter.  We dissected seed cases, observed carefully and annotated drawings in our journals.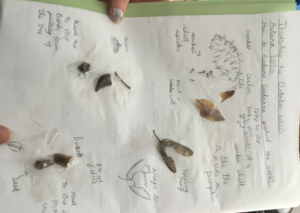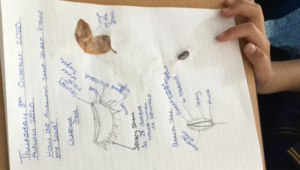 Harvest Autumn 2020 Our Christian Value of Thankfulness
Endeavour Class celebrated harvest on behalf of school with a visit to church. We presented our thankfulness pumpkins to share with the congregation at St Michael. On our pumpkins each class have written what they are thankful for.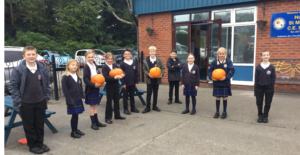 Autumn 1 That's Class!
Pieces of eight! Pieces of eight!
You guessed it! This half term we are off on a classic pirate adventure to Treasure Island. This is all part of our latest topic of That's Class! Our focus for Autumn 1 will be what makes a classic. We will be widening our search for classics through art, music history and writing.
Starting with our text in English, we will be enjoying the work of various classic authors. From our main text by Robert Louis Stevenson to others such as Swallows and Amazons and 20,000 Leagues under the Sea, we will be delving into and exploring classic writing. This will be followed by a study of classic song lyrics – look out guys, we will be writing and performing our own! Finally, we will be reviewing classic songs and recommending playlists.
Art and history also follow the classic theme. In history, we are looking at the creating of modern classics by studying social history and the rise of popular culture since 1948. We will finish our work in history by exploring the recent Black Lives Matter protests and charting the rise of this initial movement in the 1950s with Martin Luther King.
In art, Pop Art will be the theme and we will be experimenting with a mixture of media to ultimately create our own repeating Pop Art prints. We will be using the work of Andy Warhol and Roy Lichtenstein to guide our thinking.
In R.E. we will be exploring God's Golden Nuggets as a way to start the year, with a study of the book of Proverbs. Using Zoom, we will be using special guests to share their favourite Proverbs. We will also be writing and publishing some of our own. Our main unit for the half term sees us reflecting on our life journey so far and seeing how God has travelled with us and continues to do so through our lives. Our Christian value this half term is thankfulness and we will be reflecting on our time in lockdown to see what it is we have become more thankful for. We will also be learning how we can become more thankful.
Mr Pitcher will be teaching PE and Computing this half term. Our topics in PE are outdoor/adventure and health/fitness. We will of course be continuing the daily mile too. In our work in computing, we will be learning all about how to create multimedia presentations linked to key figures in art and music.
Music will see us delve into the world of classic songs and their cover versions. We will begin with Adele's cover version of Bob Dylan's song Make you Feel my Love.
Our work in French will resume with a revise and refresh of our previous work by saying hello to a character called Gustav and learning to greet him and ask questions. We will also be learning to form sentences in the negative.
Finally, PSHE will see us explore the changes in our bodies that often begin as we move into Year 5 and 6. This will be a theme all year and we will continue to revisit how we feel about these changes and work together on positive body image.
To begin the year, we will be reflecting on our lives in the past few months, remembering that we have been a part of history that future generations will want to share. We will be helping the Lancashire Archive Service to collect these memories by recording our reflections and sharing stories to send in for future generations.
Alpha and Omega Summer 2 2020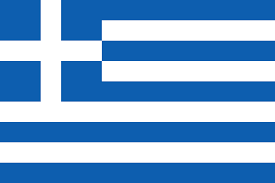 Join us on our final trip of the year to Greece, well Ancient Greece to be precise! We will begin with in the modern day, looking at the geography of the country and its biomes. Using vocabulary we have learnt in our previous topics, we will revise the language of hemisphere, tropic, continent human and physical features.  We will also locate key settlements in Ancient Greece and label those on our map to help us along the way.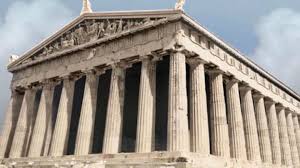 Our journey through time will see us explore roles of men, women, boys and girls. We will also consider what Greek government was like, how they fought wars and the origin of the Olympic Games.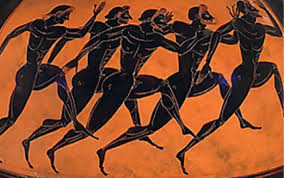 English lessons will continue this theme, beginning the half term with Greek myths. We will be tracking themes across the stories and then writing our own. Moving to non-fiction, we will be using our research in history about the ancient Olympics to write a non-chronological report about an aspect of them. Finally, we will finish the year with poems using figurative language. Look out on the school YouTube channel for our latest class novels. We start very light-heartedly with Zeus on the Loose by John Dougherty.
Maths will continue with White Rose home learning as per Dojo. Watch out for our Friday maths challenges all linked to Ancient Greece. Week 1 starts with collecting average temperature data and creating your very own graph!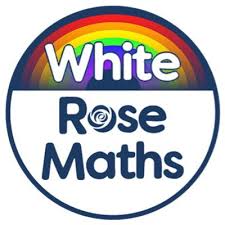 Science sees us continue our work on life cycles and each week there will be a science and nature theme activity given on a Monday. This is something that can be done any day of the week and will give you chance to build on our nature journal work in school and see how trees and plants are enjoying the summer and preparing for their species to survive. This will round off our whole theme of survival for the year.
Computing will continue our Greek theme! Using programmes at home like Tynker and SketchUp we will be using coding to design Greek quizzes and games as well as construct our very own Greek temples!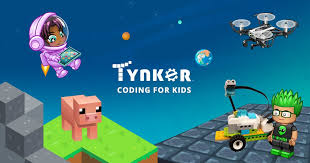 In art, we will be using the work of Alberto Giacometti, Patricia Coates and Anthony Gormley to inspire our 3D human sculptures. We will begin by working on our drawing skills and then progressing to paint and collage before working with wire and clay to make 3d statues based on the Olympics.
Our studies in music see us make our very own playlists. We will be revising and applying key vocabulary such as dynamic, pulse and tempo to create music for a purpose. We will begin with music for exercise, thinking about ideal tracks for our warm up, work out and cool down.
In PSHE, we will be working closely with local high schools to provide transition resources and experiences. We will also be using our Talking about High School resource to share ideas and discussion. With the summer holidays on the horizon, we will be considering what it is to be a risk taker and the importance of keeping safe.
PE will continue to be set using the link that Mr Pitcher puts on whole school story.
Links for French will also be posted on Dojo where we are learning all about the language of holidays!
Finally, in RE, in a change to our long-term plan as learning will be from home, we will be exploring the Christian value of peace. The Bible is full of references to people who bring peace and the peace that God gives believers. Our learning will start with the story of calming the storm.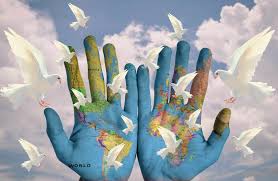 Grab your sun cream, explorer's hat and your backpack and we are off to the Aegean!
Gold of the Gods – An Amazon Adventure!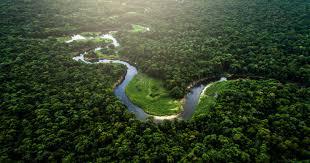 Welcome to South America, home to the mighty Amazon River and the majestic Amazon Rainforest. Teeming with wildlife, ancient history and indigenous tribes, this next stop on our travels this year will surely be action – packed!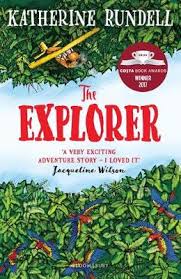 We will begin by enjoying our class novel the Explorer all about treks through the rainforest. Katharine Rundell gives us a story full of adventure and action! We will be studying how she as an author develops characters, the setting and the plot using a mixture of dialogue and key phrases. We will then be using our English sessions to explore the magnificent forest and persuade people that it is up to us to preserve its treasures for years to come.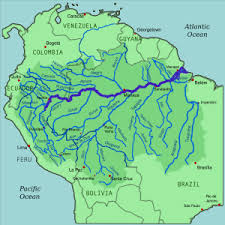 In geography we will be using key vocabulary such as hemisphere, biome and tropic to locate the Amazon. We will be finding out all about land use there and how the people who live there work around and the river and forest. The Olympics took place in Brazil in 2016 and we will also see what legacy this has left behind for the largest country in South America. We will be using our work in ICT to make digital programs such as websites, apps and animations all about our findings.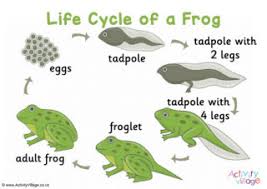 Lifecycles are the order of the day in science. This topic we will be using our nature journal entries from throughout the year to explore how plants, trees and animals are now surviving in the summer months and preparing to reproduce. Our last nature journal entry saw us dissect a daffodil. We will now compare what we found the summer flowers and revise the reproductive parts of a flower.  Look out for some live visitors too, allowing us to make purposeful scientific observations. Naturally, we will also explore the work of famous scientists such as David Attenborough and use our work in ICT to present our findings.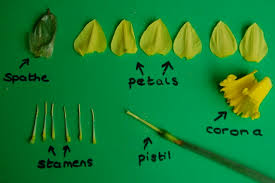 In our DT lessons we will be working with hessian and other fabrics to create a tourist gift. We will be learning lots of different kinds of stitches to attach fabrics together and to decorate our rainforest creature. In art we will be looking at the work of artist Henri Rousseau and using his work on leaves to design and create our own leaf print work.
Finally in RE it is the time of Pentecost. Endeavour Class will be exploring the meaning of this event and enriching this with our very own Pentecost party!
French – the world of sport!
PE – South Ribble Coaches cricket and our Daily Mile.
Space, The Final Frontier!
This half term we are bursting through Earth's atmosphere and exploring outer space!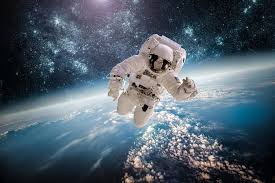 Our work in English will see us explore the planets and collect information about them to create non-fiction texts. We will be creating some non-chronological reports and use our skills from the explanation texts we have just written to structure our work effectively. To help us with this, our work in science will see us gather data about the planets of our solar system and our work in ICT will see us present this data in the form of virtual models and graphs.
Later in the term, we will be studying how famous authors have used the theme of Sci Fi to create edge of your seat stories for the reader. We will also see how poets have used the theme of space to create structured pieces such as limericks.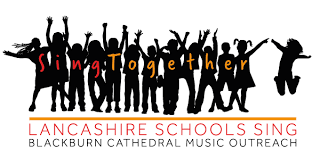 Wednesday 5th March sees us perform as a class at Sing Together at King George's Hall Blackburn. Ticket information is up on the classroom windows, been out in a letter and on Dojo. We sound awesome and cannot wait to share our singing with you.
During our other music lessons, we will also be exploring how musicians have used space as a theme for their pieces.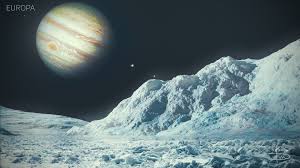 Art will see us examine how to create a 3d effect planet surface using a mixture of wet and dry media. We will build up our skills each week and explore effects such as stippling and burnishing.
As part of our topic enrichment, we will be studying the Space Race. We will locate key areas associated with space travel here on Earth and why that might be. We will also travel back in time to the 1960s to explore why space became the focus of power in our world.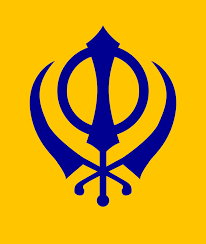 The first week back after half term is Multi Faith Week and our focus this year is Sikhism. Look out for information on Dojo to invite you to share a traditional meal with us in the HSM Langar – the name of the kitchen in the Gurdwara. Our visit to the Sikh Temple is Tuesday 25th February 2020.
For the rest of the half term we will be looking at why Christians see Easter as a victory. Rev. Ann will be helping us with this and showing us why Communion is so important.
In French we will be exploring daily routine.
Tweets from S.F. Said
In Endeavour we have been talking to the author of our class novel Varjak Paw in Twitter. We asked him some questions after reading a newspaper article about him and S.F. Said answered them.
We are displaying S.F. Said's answers in our school library.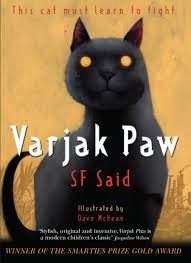 Reading Stay and Learn January 2020
Thank you to everyone who joined us today for our guided reading Stay and Learn. It was great to share our text with you and to show you all the great activities we do to help us to access any text we  come across.
Endeavour – What's New?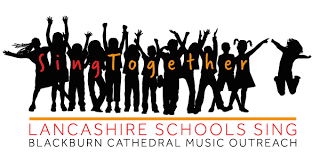 This half term we will be practising in earnest ready for our concert at King George's Hall in Blackburn on Wednesday 4th March. Information about booking tickets has already gone out on Class Dojo and via a leaflet home. If you would still like the details then please contact me and I can pass them on.
The atmosphere last year was electric and we cannot wait to perform this year!
Arabian Nights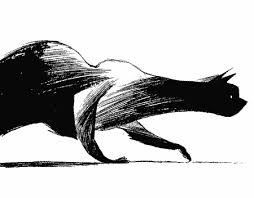 Welcome to Mesopotamia around 900AD and to the Golden Age of Islam! Here we find the newly constructed round city of Baghdad also known as the City of Peace. This half term our work will centre around this area of the world as we discover all about its history and geography. Using historical sources, we will find out what it was like to live in Baghdad and what caused such a short-lived success there. We will also study the rivers of the Tigris and Euphrates and find out why they are so important to the region.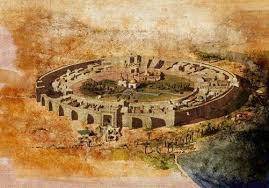 Our English work will start with a bang as we find out all about the ways of Jalal and follow young Varjak Paw on his adventures. Our story begins in the Contessa's house but soon Varjak finds himself in ancient Mesopotamia learning from his ancestors.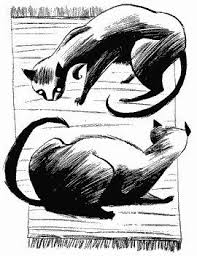 Design technology sees us continue our work on Varjak as we explore how we could make a cat's mouth move using cams. We will focus on precise movement and how we can re-create this. Look out for our models on Dojo!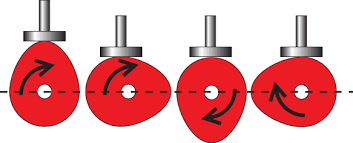 We will explore more systems such as cams in science as we discover the effect of different forces around us. We will be examining pulley and gear systems to see how friction works and working scientifically with parachutes to explain air resistance.
We come back after the Christmas break to prayer spaces with an Epiphany theme and then move to looking at the importance of communion for Christians in our RE lessons.
P.E continues to be on Thursday and will be Arabian dance. We will also be doing our daily mile.
Stay and Learn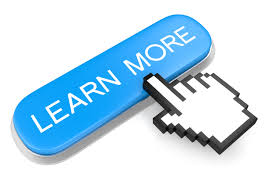 Thank you to everyone who came to the grammar Stay and Learn event before half term. It was great to see so many of you there sharing our learning journey with us.
Here are the slides I used to explain our curriculum.
Some great sites are:
https://www.theschoolrun.com/primary-grammar-glossary-for-parents
https://www.bbc.co.uk/bitesize/topics/zhrrd2p
Winter Warmer Reading
In our English work we will be studying three different themes. These link to either our topic work or wider events around school.
1) War Horse – linked to World War 1 week. We will be exploring the war around the world and how Remembrance Ceremonies are carried out internationally. We will explore this text in film and look at creating scripts.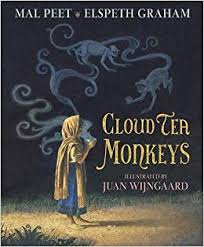 2) Cloud Tea Monkeys – Endeavour will visit India in a quest to increase their vocabulary and use it precisely. We will also be focusing on using great sentence openers in our writing and punctuation for parenthesis.
3) A Night Before Christmas – a narrative poetry focus. Children will learn some of this by heart, perform it to an audience and add their own verse in too!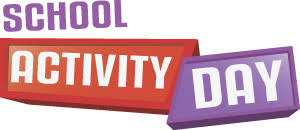 Look out for a letter home all about Multi Activity Day at Penwortham Girls' High. We had a fantastic day last year – lots of great sporting activities await!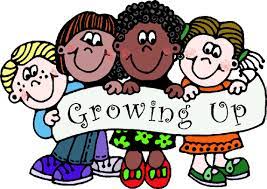 SRE taught in conjunction with Coram Education and the team from the Life Bus
We ended last half term with a visit from Megan from the Life Bus that came to talk to us about changes in our body as we grow. We set our ground rules before we began chatting in our groups and used our question box really well to discuss any issues that came up. After half term, we will continue this theme and throughout the year we will be checking in with each other. We look forward to welcoming Megan again in summer for our special growing up workshop.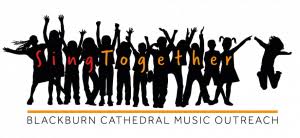 Last half term we welcomed Geoff from the Sing Together team at Blackburn Diocese to run through the songs with us. We were fantastic and really enjoyed the Dance Medley. The team will be joining us again soon and we cannot wait!
Winter Warmers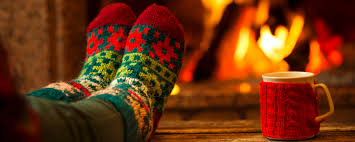 This winter half term sees Endeavour delve into the world of food! We will build on our geography knowledge from last half term but this time with a new focus word of biome. We will learn which foods grow well regionally and are looking forward to welcoming a local salad grower into class to answer our questions! We will then look at food that traditionally grows well nationally and then internationally. Endeavour will share their favourite foods and use our knowledge of the world to calculate food miles.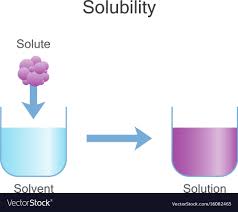 In science, this half term we will be investigating changes – reversible and irreversible. Here are just some of our key words that we will need to know the meaning of and apply them correctly when we are writing up our investigations. Look out for our exploits helping Santa nearer Christmas!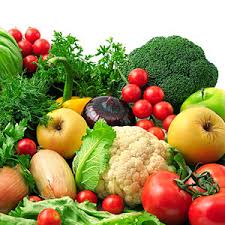 Art and DT will help us continue the food theme. In Art, we will be studying the work of two famous artists George de la Tour and Georgia O'Keeffe. They both create still life pieces themed around food. We will be perfecting our drawing and painting skills when we create our own still life pieces made from regional produce. In DT, we will be exploring Lancashire food and using our market research, designing and making a dish to share on our playground. We are aiming for a taste of the county – look out for our pop up shops on Lancashire Day!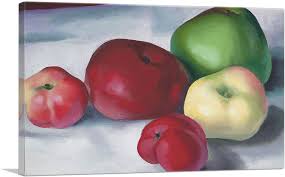 Below is our guide to the rest of the subjects in class this half term.
PE will be on Thursday and is indoor athletics.
Year 6 Bike Fix!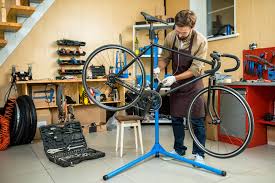 This initiative is a follow up to our recent Bikeability course and teaches children how to fix punctures, check brakes and make sure their bike is roadworthy. Look out for the letter that has been sent home. No bikes are needed in school for this as South Ribble Partnership provide them. More details on Dojo to follow.
Our Class Prayer
At the start of a new school year, the children of Endeavour thought all about what they would like to pray for. We then created a class prayer which we will use in class and Celebration Assembly throughout the year.
Bikeability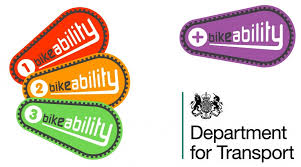 Next week, from Tuesday 24th September, our Year 6 will be learning all about safer cycling. Sessions will begin Tuesday afternoon and continue until Friday. During their training, Year 6 will be out and about on the roads of Much Hoole, learning how to signal, turn and move safely. Remember your helmets!
Year 6 Forest School
Our Year 6 children are currently enjoying sessions at Forest School. This will take place every Wednesday with one group going in the morning  and another in the afternoon. Check out Class Dojo for pictures of our adventures!
Mission Survive
Welcome back to an exciting new school year in Endeavour Class! Did you know that the space shuttle Endeavour was named after the ship of Captain James Cook who was a naval captain and explorer until he died in 1779. He navigated his way across the oceans as far as Australia and New Zealand stopping in Tahiti to watch of all things the transit of Venus in 1769!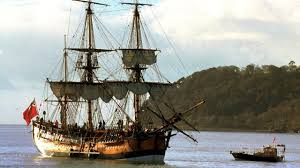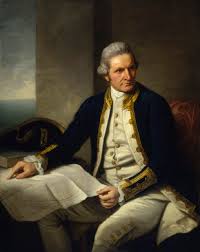 As you can see from the picture at the top of the page, our focus this half term is all about survival. We will be leading with science and studying how animals adapt to their environment in their bid to survive. We will also study the work of scientists such as Mary Anning and how their work on fossils really showed for the first time how animals have adapted. This will transfer into our skills in art as we learn to create textured patterns using mixed media as part of a camouflage theme. Our work in music will also see us study survival, the survival of dance through the ages.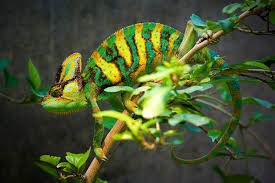 In English, we will be learning how to use conjunctions such as however and therefore to create a smooth flowing discussion related to issues in the text we are reading. This smooth flow is known as cohesion. Our focused text will be Kensuke's Kingdom, a magnificent novel by Michael Morpurgo all about survival.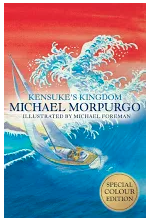 Our lead character Kensuke is from Japan. We will be following this through with a Japanese themed week where we will study the geographical features of the country, explore traditions, compare those to our British Values, dip into the wider entertainment culture and even be making our own Sushi!
Our studies in geography take us around the world examining the physical and human features of our world that make it such an amazing place! We will travel to oceans, continents, islands, World Heritage sites and even explore the seven wonders of the world all from the comfort of Hoole St Michael! Phew! We will be using our ICT skills and learning new ones to help us refine our research and find out new facts with accuracy.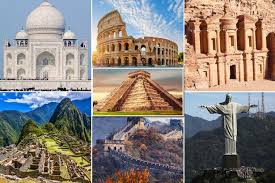 During our first week back, our studies in RE will see us do a join project with Enterprise Class looking at how we can make a difference to our world around us. We will then look at how and why Christian's read the Bible – look out for a visit from various Christian leaders and youth workers to help us understand more.
In PSHE, we will be starting the year with confidence and using materials from Class Dojo to explore Growth Mindset and how we can make sure we approach each challenge with positivity. We will be exploring techniques to overcome nerves or worry, using Go Noodle to help us with breathing and stretching techniques too. We will explore the use of visualisation to help us overcome times of nervousness or fear.
PE will be on Thursdays as well as our daily run which will take place from 2pm -2.10pm.
Look out for updates on our exciting events in class on Dojo – there will be DAILY updates from us in Endeavour so make sure you find a quiet moment to share our day.