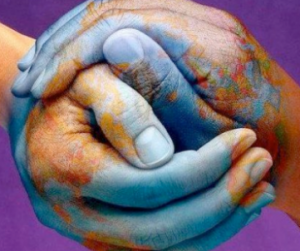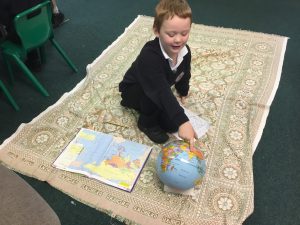 Intent
At Hoole St Michael our curriculum is designed with the schools' vision and ethos at the forefront 'achieving excellence within the light of God'. Our aim is to promote a love and curiosity of the World that God gave us and the people in it, through hands on investigations, exploration, discussion and a breadth of enriching experiences. The geography curriculum at Hoole St Michael's enables children to develop knowledge and skills that are transferable to other curriculum areas and we aim to reinforce both our Christian and British Values through this subject, empowering our pupils' development as effective learners and good citizens. We aim for them to have a deep understanding of diverse places, people, resources and natural and human environments, together with a secure understanding of the Earth's key physical and human processes.
Implementation
At Hoole St Michael Primary School, planning for Geography begins with 'The National Curriculum 2014 Programmes of Study'. We also use the Lancashire Planning Documents, ensuring that our curriculum is meaningful and allowing us to make links to other areas of the curriculum. Our planning ensures that Geography knowledge and skills are progressive, as well as transferable and that children foster a long term memory of these knowledge and skills by revisiting what has been taught throughout the year. As a Forest school, we pride ourselves on our ability to provide hands on experiences for the children, using the outdoors as a classroom and developing an appreciation of God's wonderful world around us. To begin each topic, children are able to convey what they know already as well as what they would like to find out. We implement our curriculum driver of Growth Mindset to ensure that the children are in a learning environment where asking questions, making links and conducting investigations are both encouraged and praised. Every Wednesday we have 'World Wise Wednesday' which gives children the opportunity to learn and discuss current and relevant topics from around the world.
Impact
Children at Hoole St Michael Primary School become curious, inquisitive, thoughtful and independent learners who are able to take their knowledge and understanding of the world in to further education and beyond. Children foster a love of the World around them. Geographical understanding, as well as children's spiritual, moral, social and cultural development is supported and fostered.
Geography Whole School Overviews
Fair Trade Fortnight 2021.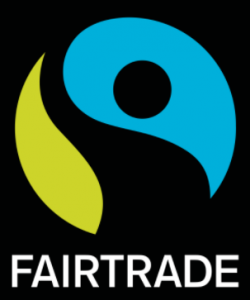 As a church school, we pride ourselves on living and embracing our Christian values within everything that we do. During our Fair Trade Fortnight, we applied our Christian value of Justice when learning about people around the world.  We made posters persuading people to buy Fair Trade items, we showed love and empathy when learning about inequality around the world, and we spoke up about injustice and how it makes us feel.
We also know that Fair Trade is not something that needs to be spoken about and highlighted for just 2 weeks of the year. This is why we are advocates for Fair Trade and it is one of our school's chosen charities.
We had a wonderfully humbling and enriching week. Let the hard work continue! 
Hoole St Michael Litter Picking Scheme.
Our Eco Council have been thinking about how we can show our Christian Value of Service and do our bit to help keep God's wonderful world a place of beauty. The children decided that they would like to start a litter picking scheme as a school. We purchased a litter picker and each week the litter picker (named Sir Picks-a-lot or BINjamin) goes on adventures with a different family in school. Afterwards, children are able to write about their litter picking adventures in our school journal.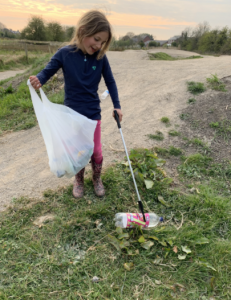 Geography day!
Geography day! 6th November 2019.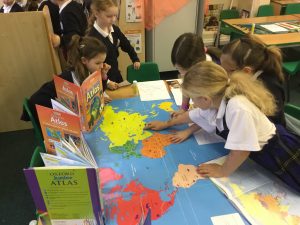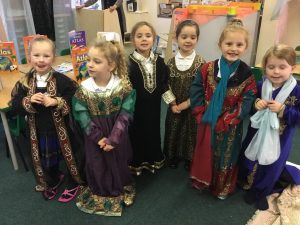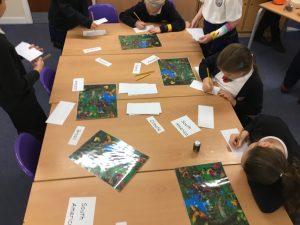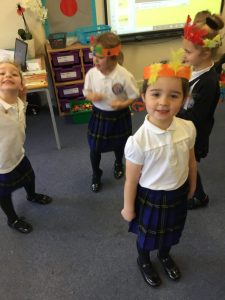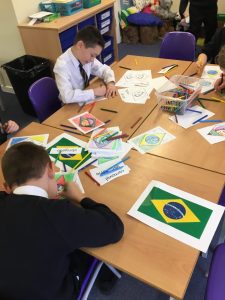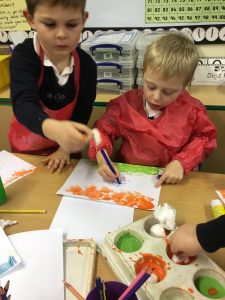 What a fantastic day we have had travelling around the world and visiting 4 different countries from 4 different continents. We started with a whole school assembly and quiz, then took our passports with us as we travelled to Italy, India, Brazil and Australia. It was fantastic to see the progression through school as we worked with each year group. The children had such a wonderful time.
Feedback from parents on Dojo–
Thank you for organising today! It looks like a lot of time and effort went into it. Thank you.
Great to see my child with his hand up in the assembly!
My two really enjoyed today!
This is all brilliant. My child has really enjoyed today. Love that you used the different foods. Brilliant! Thank you.
Subject Leader– Mrs Louise Horn.