PE at Hoole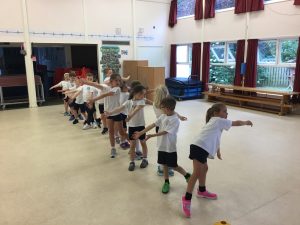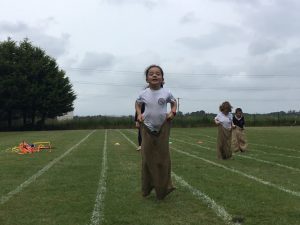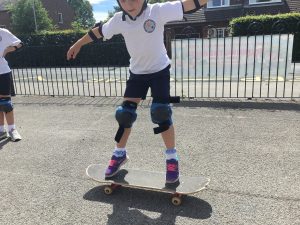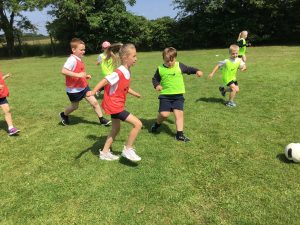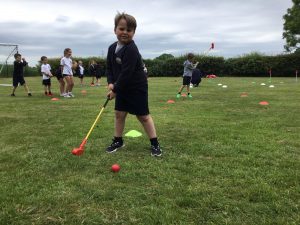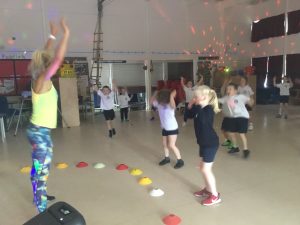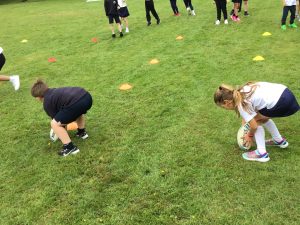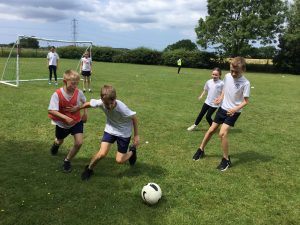 SPAR Lancashire School Games 2021
The fantastic people at SPAR Lancashire school games will be releasing week by week resources to help you stay fit and active at home. The activities do not require any sports equipment as you can easily find or make the required equipment at home from everyday objects! If you do complete any of these activities please feel free to send any videos/pictures to Mr Pitcher.
European School Sports Day
On Friday 25th September European School Sports day will take place to promote physical activity at school to support children's physical, mental and social benefits of PE, school sport and physical activity. The European School Sports Day is being celebrated by over 9000 schools from across Europe, with over 3 million participants. The aim of the day is for children to take part in at least 120 minutes of physical activity on the day, which as we know, will improve their health and wellbeing. The North Western Counties Physical Education Association has created a web portal on its website that explains the aims of the initiative and how the day can be organised. Please follow the link on the NWCPEA website https://www.nwcpea.org/european-school-sports-day/

Our PE Journey at Hoole St Michael's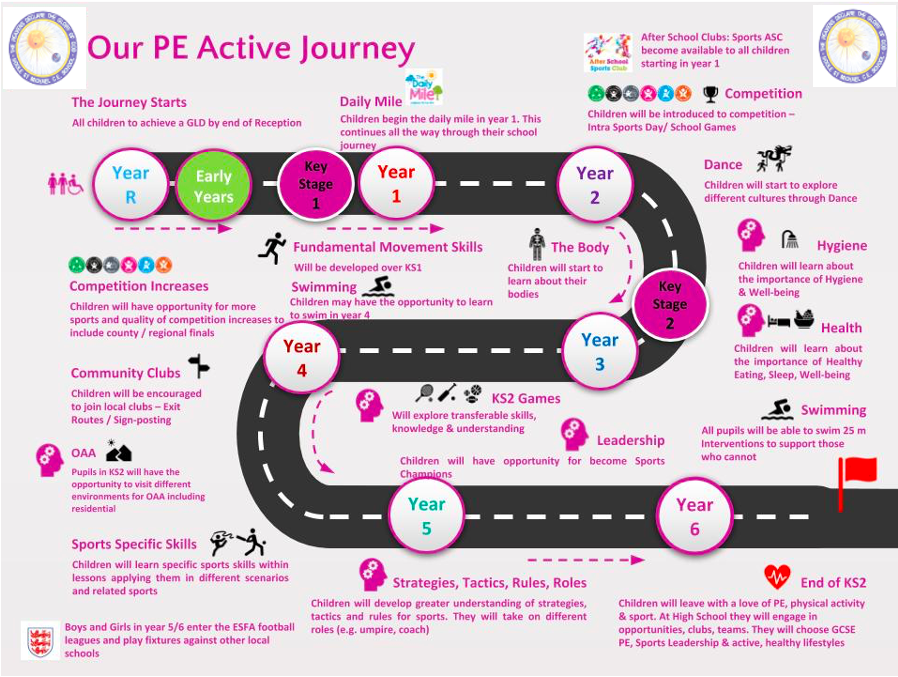 End of Key Stage One and Two Expectation in Physical Education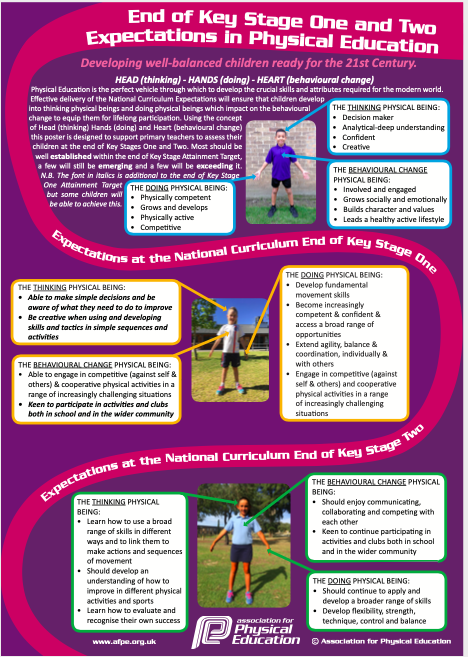 PE Update from Lancashire SGO
Over the past couple of weeks the Lancashire SGO team , Active Lancashire and the Lancashire PE team (Glenn Swindlehurst) have been developing a PE, school sport and physical activity resource/timetable in line with our new School Games work programme.  The resource is centred around 4 key themes:
Move – resources that help children to achieve 60 active minutes.
Learn – Skill and sports skill development.  A FMS skill activity for KS1 and a KS2 sport skill activity adapted from the Lancashire SOW form a weekly PE activity for children to undertake.
Challenge – A weekly personal best challenge linked to the weekly PE learn activity along with a current /trending challenge.
Play – providing ideas and resources for children to be active through play.
The links are as follows.
Year 1 & 2 (Overview) https://lancashireschoolgames.co.uk/year-1-2-stay-at-home-programme/
(Timetable)- https://lancashireschoolgames.co.uk/year-1-2-spar-lancashire-school-games-activity-timetable/
Year 3-6 (Overview) https://lancashireschoolgames.co.uk/year-3-6-stay-at-home-programme/
(Timetable)-  https://lancashireschoolgames.co.uk/year-3-6-spar-lancashire-school-games-activity-timetable/
This website will constantly be updated as we develop new ideas. A new resource with updated links, games, PE tasks and challenges will be circulated each week.
Any videos/photos that are posted on social media  will go into a weekly prize draw.  This is for children only!
Please use the #LancsGames20 and share on the following channels
The Intent, implementation and Impact of our Curriculum – PE.
PE at Hoole St Michael's aims to develop the knowledge, skills and capabilities necessary for mental, emotional, social and physical wellbeing in our children now and for their future. Physical fitness is an important part of leading a healthier lifestyle. It teaches self-discipline and that to be successful you must work hard, show resilience and have the determination to believe that anything can be achieved.
Intent
It is our intent at Hoole St Michael's to teach children life skills that will positively impact on their future. We aim to deliver high-quality teaching and learning opportunities that inspire all children to succeed in physical activities. We aim to teach children how to cooperate and collaborate with others, as part of a team, understanding fairness and equity of play to embed life-long values. Hoole St Michael's also promoted our Christian values during our P.E lessons. Pupils are taught the values of respect, trust, honesty, friendliness and perseverance. Alongside our Christian values, we also promote our British values of democracy, the rule of law, individual liberty and mutual respect for and tolerance of those with different faiths and beliefs and for those without faith.
Implementation
Pupils at Hoole St Michael's participate in weekly high-quality enrichment, PE and sporting activities.  Our PE programme incorporates a variety of sports to ensure all children develop confidence. We also look to ensure children develop tolerance and the appreciation of their own and others' strengths and weaknesses. We provide opportunities for all children to engage in extra-curricular activities before, during and after school, in addition to competitive sporting events. We also access the South Ribble Sports Partnership, The Sports Development Team is comprised of 2 highly qualified staff are heavily involved in PE in our school. They deliver high quality P.E lessons over 2 days for each class here at Hoole St Michael's and also provide staff with great opportunities to develop their own practice through team coaching and effective lessons plans. The sports partnership also create links to leisure centre programmes and local sports clubs which are available to all children here.
The South Ribble Sports Partnership is an inclusive approach which endeavours to encourage not only physical development but also well-being. Hoole St Michael's also works closely with West Lancashire Sports Partnership (TASA). This allows the P.E subject lead to meet with local schools to discuss CPD and also create further opportunities for all ages of children to participate in competitive and non-competitive sporting activities in various settings. Due to these links we annually participate in a "Fit Fortnight" which incorporates different physical and mental activities which stimulate and promote fitness throughout the two weeks we also noted that this enrichment activities further underpinned various skills taught throughout the year. After discussions and research, we decided as a school that we would incorporate a 10-minute run in the afternoon the reason behind this was to promote a healthy lifestyle and encourage exercise throughout the school. The children and the staff have responded well to this incorporating it into their daily routines.
Impact
Our P.E curriculum is designed around our local amenities and opportunities so our children have the opportunity to develop and apply new skills. Also, our curriculum aims to improve the wellbeing and fitness of all children at Hoole St Michael's, not only through the sporting skills taught, but through the underpinning values and disciplines PE promotes. Within our lessons, children are taught about self-discipline and that to be successful you need to take ownership and responsibility of their own health and fitness. Our impact is therefore to motivate children to utilise these underpinning skills in an independent and effective way in order to live happy and healthy lives.
What do we do in our P.E lessons?
Dance AGT
West Lancashire Sport Partnership is ran a Gifted and Talented Dance event on Monday 10th February 2020 at Banks Leisure Centre, Here at Hoole St Michael's we semt 3 girls from Year 2; Emily. Grace and Maddy represented the school fantastically and fully enjoyed themselves. Well done girls!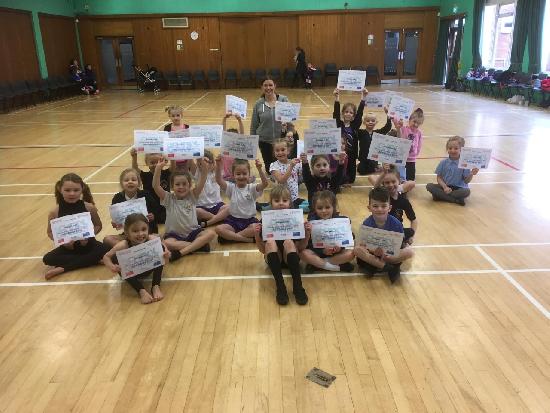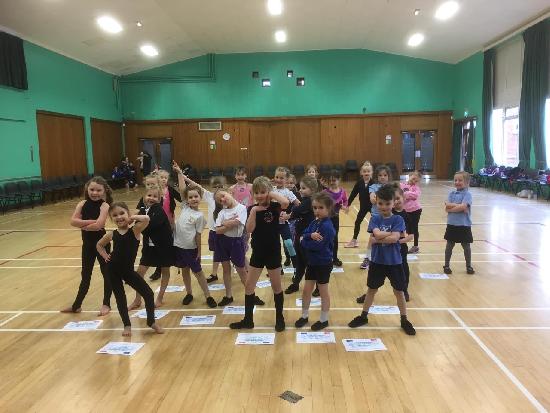 Indoor Multi-Sports Event
On Monday 17th November 6 Year 1 and 2 students were chosen to take part in a Indoor Multi Sport Event at Tarleton Academy.
Mr Pitcher and parents accompanied, encouraged and cheered on the students who performed superbly in each event.
The children demonstrated; courage, enthusiasm and team work to complete some new activities they haven't tried before. Parents and I were really impressed with the girls relay especially as we had only 3 runners as opposed to the other teams 4 and still managed to finish 1st!!
Please enjoy some of the actions shots from the event below 🙂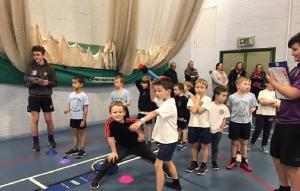 Physical Education
All children follow the National Curriculum for Physical Education, which promotes a healthy lifestyle, co-operation and opportunities for individual practice and team work.
Aims
We aim to ensure that all pupils:
develop competence to excel in a broad range of physical activities
are physically active for sustained periods of time
engage in competitive sports and activities
lead healthy, active lives.
P.E. lessons comprise of dance, gymnastics, games, athletics and outdoor activities.  A range of resources is used to support teaching and learning in P.E.  Small and large apparatus is used in indoor lessons in the hall, as well as CDs to support dance activities.  A variety of dance traditions is taught.
The school has extensive grassed areas, which are used for sports, particularly in the summer term.  We also benefit from some outside tuition in sports from professional coaches purchased through the sports funding for schools.
We believe that a high-quality physical education curriculum inspires all pupils to succeed and excel in competitive sport and other physically-demanding activities. We aim for pupils to become physically confident in a way which supports their health and fitness and that opportunities to compete in sport and other activities build character and help to embed values such as fairness and respect.
Using our sports funding we have bought into South Ribble Sports Partnership coaching programme and PNE Community and Education Trust to provide the following opportunities for our children, alongside our super class teacher sessions:
Dance
Tag Rugby
Football (including league matches)
Cricket (including Quick Cricket competitions)
Tennis (including tennis events)
Tots on tyres
Schools Competitions
Change4life: Health and Well-Being activities including a bag of resources
Training for Young Play Leaders
Gymnastics
Orienteering
This is in addition to activities we already provide, including:
Two PE sessions for each child per week
Years 5/6 receive a weekly swimming lessons (COVID catch up) and then Years 3/4 will start after Christmas.
A residential outdoor activity weekend at Min y Don ( a Christian Adventure Centre);
Annual sports day (competitive)
Netball and Handball clubs
'Bikeability' for Y5/6
'Tots on Tyres' for EYFS
Football friendly competitions (home and away matches)
The PE Subject Leader is Mrs Lever
Sports Premium
Click here for more information about how we spent last year's sports premium and how we plan to spend this year's premium.
Extra-curricular sport
Click here for more information about our extra curricular sports clubs
Sporting fixture dates
At Hoole St Michael we are providing increasing opportunities for the pupils to become engaged in competitive sport.
After October half term, netball club, handball club and rugby club will be starting!