Autumn 2023-Club News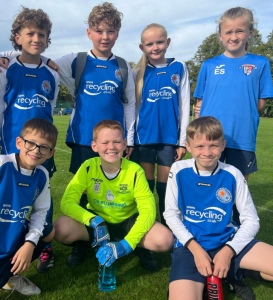 Thursday 14th September: 
Two wins tonight for our amazing footballers at Hutton. They beat Longton 2-0 and Little Hoole 5-0!Amazing teamwork from all of them, super skills and an amazing positive attitude. They deserved their wins. Super proud of you all.
Thursday 28th September:
A HUGE congratulations to our football team tonight.
They won both their matches, beating Howick 9-0 and St Oswald's 2-1.
Their teamwork, grit and determination were amazing tonight.
Thank you to all our families who supported our super stars.
Mon
Guardians of Ancora
3.20-4.15pm
Liz Boland
KS2 Children.
Choir
12.30-1pm
Miss Topping

Mrs Mesghali

KS2 Children
Tues
Worship Leaders
12.30-1pm
Liz Boland
Worship Leaders
Sport's Skills Breakfast Club
8-8.45am
KickOn
Children Invited
Wed
UV Dodgeball
3.20-4.15pm
Absolute Futbol
Parent booking
Bananagram Club
12.30-1pm
Year 6
Year ½

Children

Thurs
Bible Stort Telling Club
12.30-1pm
Librarians
KS1 Children
Fri
KS2 Wellbeing Club
12.30-1pm
Mrs Patel

Children invited
Dobble Club
12.30-1pm
Year 6
KS1 Children