Tuesday 7th January 2020
On Tuesday 7th January we held our Prayer Spaces Project in school.
The theme for this Prayer Spaces Day was based on Epiphany, focusing on 'Life's Journey.'
"For I know the plans I have for you" declares the Lord
"plans to prosper you and not to harm you, plans to give you hope and a future."
Jeremiah 29:11
Why prayer spaces? 
Holding a Prayer Spaces Day is a way of bringing our whole community together by giving everyone a shared experience.  Prayer Spaces are rooted in the Christian faith and the tradition of prayer.  The 'experience' should allow children the opportunity to respond individually and draw through reflection their own conclusions.
Each class visited the Prayer Spaces in the hall throughout the day. The children participated in 9 different prayer activities:
Station 1 : The Star
Station 2 : The wise men
Station 3 : Preparing for the journey ahead
Station 4 : The world we journey through
Station 5 : The map
Station 6 : Gold
Station 7 : Frankincense
Station 8 : Myrrh
Station 9 : Gifts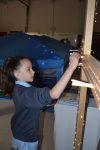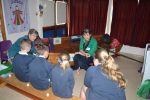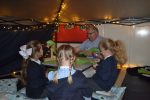 Tuesday 23rd April 2019
Station 1
Lifeboat Prayers
Station 2
Dream Clouds
Station 3
Palm Sunday Prayers
Station 4
Transforming Butterflies
Station 5
Playing Card Prayers
Station 6
Forest Hope
Station 7
Gethsemane Prayers
Station 8
Reflection

God is Our HOPE.

The Big Question: If you could ask God one Question What would it be?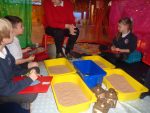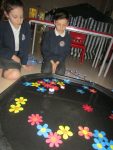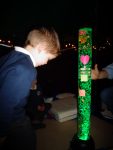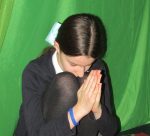 Tuesday 20th February 2018
Station1

Fizzy Forgiveness

Sorry Stones

Station 2
Plant a seed.

Prayer Flowers

Station 3
Journey to the cross.

Giving our worries to God

Station 4
Transition Flags
Station 5
Leaving impressions

Friendship Flower

Station 6
Be still….Be Thankful

Hand Prayers

Station 7
Change the world,

Paper chain prayers.

Station 8
Reflection

God holds you in the palm of his hand.

The Big Question: If you could ask God one Question What would it be?