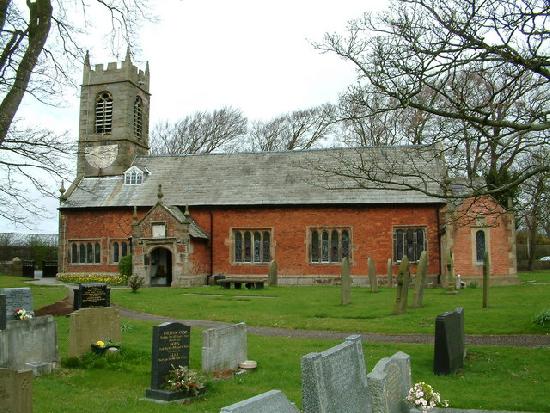 St Michael & All Angels, Liverpool Old Road, Much Hoole, Preston, PR4 5JQ
To visit St Michael's church website, please click the above image.
As a school, we take advantage of the close proximity of St Michael's Church to regularly hold Church services to mark key dates in the religious calendar or significant events in the school term. Such services include:
Harvest

Toy and Christingle Service

Family Church

Rememberance

Carol Service
Ash Wednesday
Easter
Ascension
Leavers' Celebration
We value close relationships with the church. The Rector of St Michael and All Angels is Rev Ann Templeman. Rev Ann leads worship alongside our children every Tuesday in school.  Rev Ann is also a member of our governing body. She regularly visits the school and spends time with all classes, contributing to our religious education.The children also visit the church to support our work in school, for example local history, religious education and art.
Christmas at Hoole St Michael 2021 – Our School Carol Service
What a great afternoon we had singing and celebrating the birth of Jesus!
There were songs from our infant children from their nativity play Wriggly Nativity and a beautiful song from our choir too.
Thank you to all our readers who told the birth of Jesus and to our worship group, led by Liz Boland, for their prayers.
Our fantastic soloists Robyn and Eliza.
Our fantastic infants with their nativity songs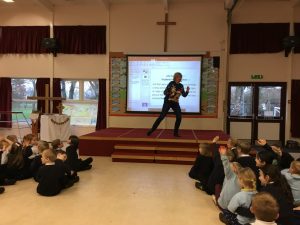 Liz sharing her story about Marvin the Monkey and the baboons' Christmas party.
Our choir performance of 'Do you hear what I hear?'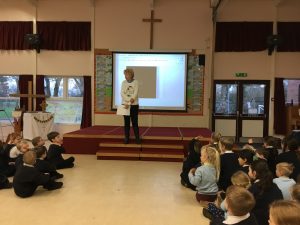 Rev Ann reminding us that Christmas is a time to celebrate the birthday of Jesus.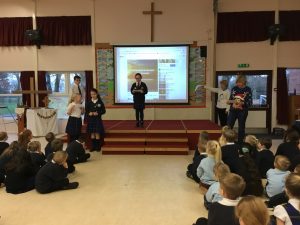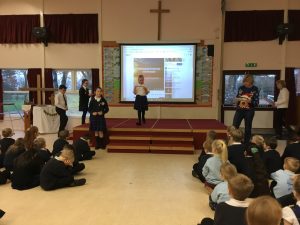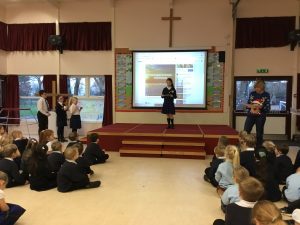 Prayers from our Worship Group
INTRODUCING ANN and PETER TEMPLEMAN
We have thoroughly enjoyed our first 6 months in Hoole as the new Rector and Associate Minister of St Michael's and are very grateful for the warm welcome we have received. We have been thrilled with our new monthly Family Church on Sunday afternoon main in the Village Hall and hope many of you will want to come along. It is great to be living in the Rectory in Much Hoole which has made it easy to get to know many of our neighbours
We both love parish life and have lived and have worked together serving in various parishes throughout our married life -in Finchley North London, Peterlee in County Durham and for the last 7 years in Theale Berkshire. Before he became Vicar of St Paul's Finchley Peter was a University Chaplain in Cambridge. Till 2011 I was in full time employment in education teaching Classics and Religious Education and became Headmistress of Durham High School in 1998.
I was ordained in 2005 whilst Head and ministered both at school and in our parish. I am passionate about the importance of education and schools and am looking forward very much to working with the head teachers, staff and children and parents of our community.
We have 3 grownup children and 8 grandchildren 4 of whom live in Preston so we are hoping to be able seeing rather more of them than is been possible at present.
Please do take a look at St Michael's new parish website -www.hooleparishchurch.com for all that's going on for families and children. The congregation have enjoyed learning in recent months some of the favourite songs the children sing in school We have Sunday school every Sunday in term time during the 10. 30 service. I am always delighted to hear from parents who are seeking baptism for their children or themselves.
We look forward very much to getting to know you all better in the coming months.
Rev Ann