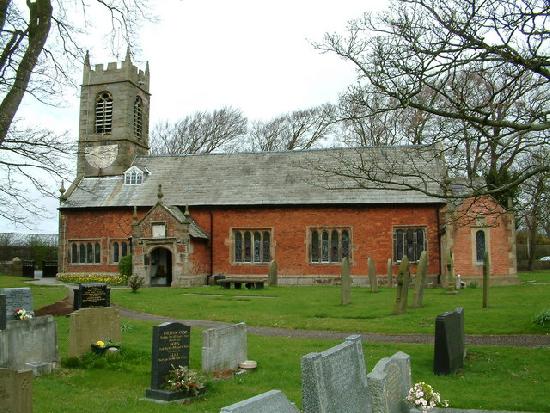 St Michael & All Angels, Liverpool Old Road, Much Hoole, Preston, PR4 5JQ
To visit St Michael's church website, please click the above image.
As a school, we take advantage of the close proximity of St Michael's Church to regularly hold Church services to mark key dates in the religious calendar or significant events in the school term. Such services include:
Harvest

Toy and Christingle Service

Family Church

Remembrance

Carol Service
Ash Wednesday
Easter
Ascension
Leavers' Celebration
We value close relationships with the church. The Rector of St Michael and All Angels is Rev Ann Templeman. Rev Ann leads worship alongside our children every Tuesday in school.  Rev Ann is also a member of our governing body. She regularly visits the school and spends time with all classes, contributing to our religious education.The children also visit the church to support our work in school, for example local history, religious education and art.
We attend church for key services throughout the year
We also have a strong relationship with Blackburn Diocese. Our school Diocesan Adviser is Mrs Ann Aspden. Staff attend many training events and our children go to the Children's Conferences each year. They then lead worship to share what they have learnt. Liz Boland (St Michael's Youth Leader) works with our worship group every week.
We work collaboratively with other church schools in our TARDIS cluster.
Remembrance Service:
Our Year 2 children visited church to help display poppies in the church grounds. They also learnt about life during World Wars.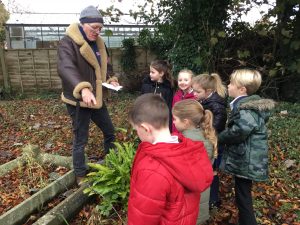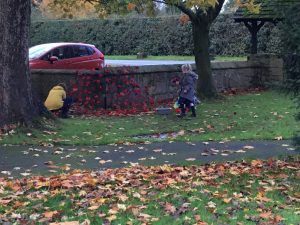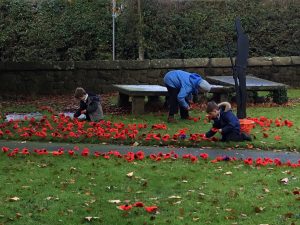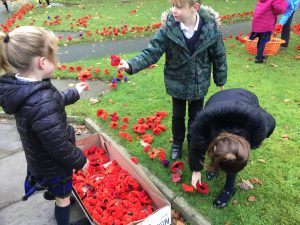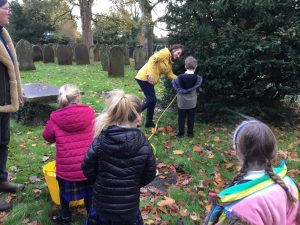 Harvest Festival: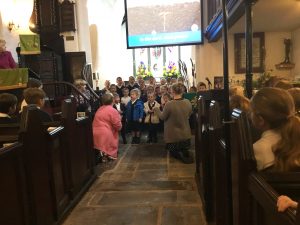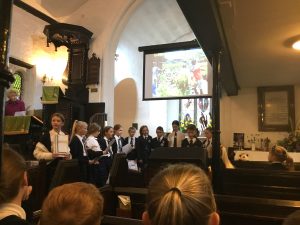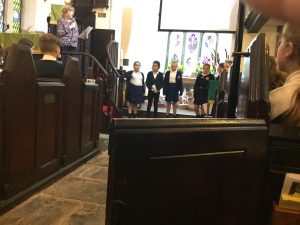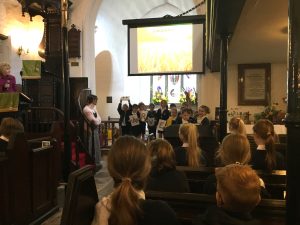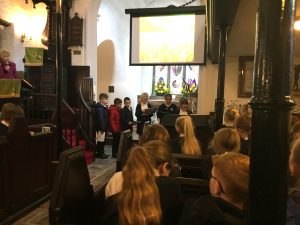 Carol Service:
What a great afternoon we had singing and celebrating the birth of Jesus!
There were songs from our infant children from their nativity play Wriggly Nativity and a beautiful song from our choir too.
Thank you to all our readers who told the birth of Jesus and to our worship group, led by Liz Boland, for their prayers.
Our fantastic soloists Robyn and Eliza.
Our fantastic infants with their nativity songs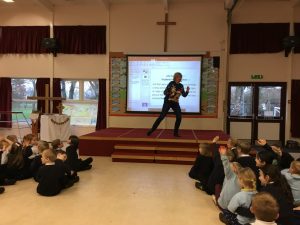 Liz sharing her story about Marvin the Monkey and the baboons' Christmas party.
Our choir performance of 'Do you hear what I hear?'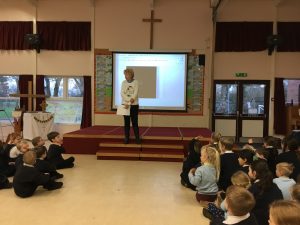 Rev Ann reminding us that Christmas is a time to celebrate the birthday of Jesus.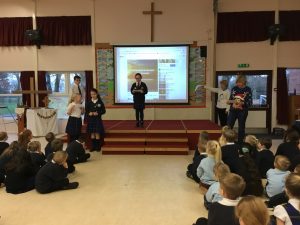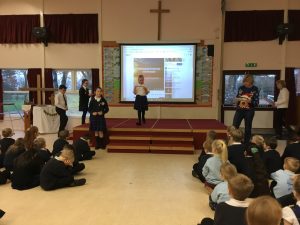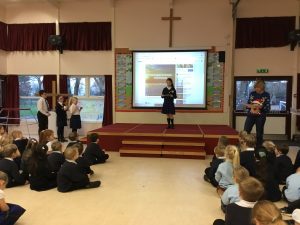 Prayers from our Worship Group
Remembrance Day